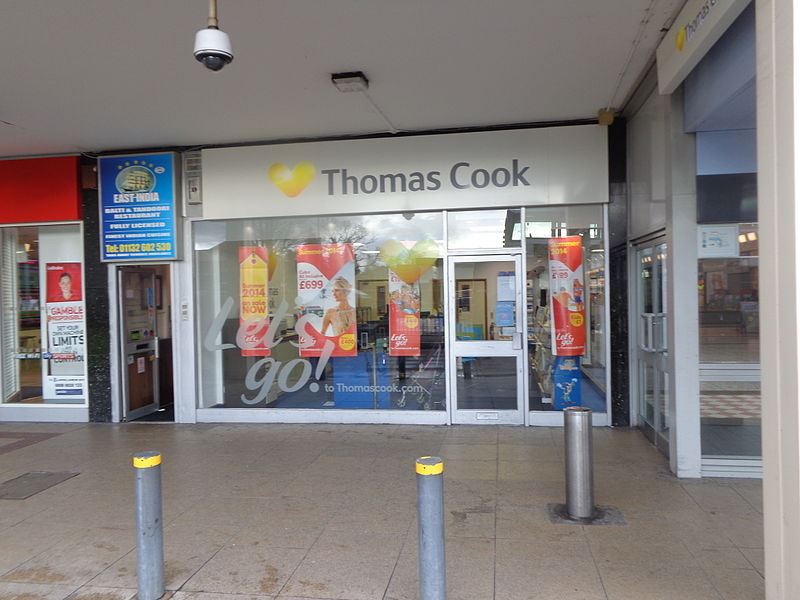 UK Prime Minister Boris Johnson has vowed to rescue thousands of holidaymakers stranded in different parts of the world due to the collapse of the world's oldest UK travel company Thomas Cook.
According to the UK's Civil Aviation Authority (CAA), over 70 flights are scheduled to fly back 16,000 Britons to the country.
Over 150 crew and more than a quarter of the total number of passengers have already been brought back, reported Reuters.
The CAA stated that its rescue programme will continue until 6 October. More than 1,000 flights are being planned to bring back the holidaymakers.
The collapse of Thomas Cook on Monday has left its  21,000 employees jobless, while 150,000 Britons are stranded abroad and around 450,000 people across the world.
The firm operates hotels, resorts and airlines for 19 million people anually.
Thomas Cook will now require several governments to jump in to fly back these holidaymakers home from different places such as Cancun, Cuba and Cyprus, reported CNBC.
The UK-based travel firm began operations in 1841, running rail tours. It has been providing family holiday packages across America, Africa, Europe, Asia and the Middle East.
The firm collapsed after it could not secure a deal with creditors or a bailout from the government.
Its collapse has impacted credit card companies, travel booking websites, travel firms using its airlines and the UK's high streets.
The tour company had piled up a debt of a $2.1bn over the years due to several bad deals. In order to cover the interest payments, the firm was compelled to sell three million holidays a year.
It had agreed for a £900m bailout package with its banks as well as China's Fosun, which is its largest shareholder. However,  lenders sought for an extra £200m to keep it operational through the winter months. Its meetings during the weekend could not fetch additional funds.
The collapse of the UK travel operator could provide a boost to rival TUI as well as to the European airline sector, reported CNBC.
Meanwhile, Thomas Cook's German tour business filed for insolvency to get its brands and operations separated from its collapsed parent, reported Reuters.
The German unit is also negotiating with potential new investors.
The German government stated that it was considering an application for a loan from the firm's German unit.
Just a day before, the government stated that it would guarantee a $418m bridging loan to the UK firm's German airline, Condor.
Both Condor and Thomas Cook GmbH operating in Germany are independent units of the collapsed British parent company.
Thomas Cook (India) stated that the collapse will not affect it. However, the negative news surrounding the collapse  of the UK Thomas Cook may compel the Indian firm to change its name.
The Indian firm issued a statement on Twitter that read, "Thomas Cook PLC (UK) has no relationship with Thomas Cook India as we were acquired by Canada based Fairfax Financial Holdings (Fairfax) in 2012. We are completely independent of Thomas Cook UK & hence the news of their situation does not impact us. Please be reassured that all your bookings and transactions will continue to be smooth and we look forward to having you enjoy your trip with Thomas Cook India."
Thomas Cook (India) chairman and managing director Madhavan Menon also told Business Today that the company has secured the rights to use the brand name 'Thomas Cook' until 2024, but it may relook into the issue in the coming days.
Menon added: "It's important to wait and see how this pans out. We will do a detailed review over the next couple of weeks and decide what we want to do."