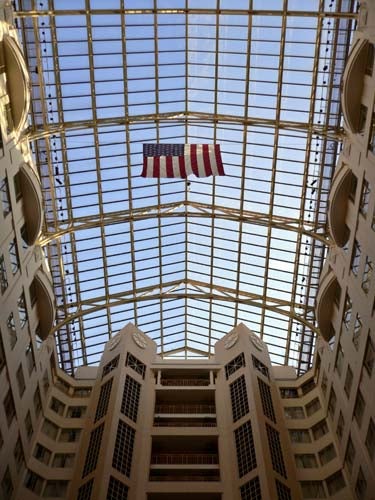 Real estate investment trust (REIT) Host Hotels & Resorts has announced the acquisition of the Grand Hyatt Washington for $400m from 1000 H Street and 1000 H Street Trust. Jones Lang LaSalle Hotels brokered the deal.
In 2008, the sellers completed a renovation of the lobby and common areas of the 888-room hotel, which features about 43,000ft² of meeting space and five restaurants including Cure Bar & Bistro.
The hotel also offers upscale services and amenities including a two-floor fitness club, an indoor swimming pool and a spa.
Jones Lang LaSalle Hotels Americas division managing director and chief executive Arthur Adler said the Grand Hyatt will benefit from the traffic generated by the neighbouring CityCenter DC, a $950m project with 185,000ft² of retail space, 458 apartments, 216 condominiums, 520,000ft² of office space and 1,570 underground parking spaces.
"It's a large, urban, high-quality, well-branded property in an excellent location," Adler added.
Located in Washington DC's East End, the Grand Hyatt is close to leisure attractions including the Verizon Center, Union Station, the National Mall, the Smithsonian Museums, the United States Capitol Building and the White House.
The US-based REIT funded the acquisition with available cash and a draw under the revolver portion of the company's credit facility.
Host Hotels proposes to repay a portion of the revolver draw, as well as other debt with proceeds from a five-year term loan, which is under negotiation at present.
Host Hotels & Resorts currently owns 105 properties in the US and 16 properties internationally totalling about 65,000 rooms.
---
Image: The 888-room Grand Hyatt Washington was bought by Host Hotels & Resorts for $400m. Photo: Dcjohn