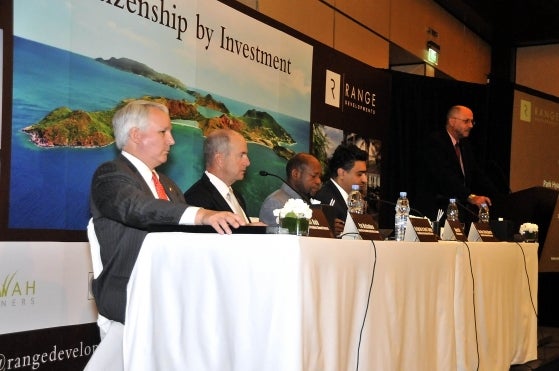 Range Developments, an affiliate of Hyatt Hotels, and Kiawah Partners have signed an agreement to build Park Hyatt hotel, estimated at over AED734m ($200m), on the eastern Caribbean island of St Kitts in the West Indies.
Range Developments CEO Munaf Ali told Gulf News that the total project value will be divided into three phases of construction.
"First and second building phase will be a combined value of $150m and the third phase takes it above $200m," Ali added.
Park Hyatt St Kitts will have around 200 hotel rooms, which will be delivered in the first two phases, with 125 of them being expected to be completed by the end of 2014 in the first phase and 100 additional rooms to be delivered in the third phase.
The hotel construction, which is contingent upon final financing, will have amenities including multiple dining venues, beach access, pool, spa and meeting facilities.
The proposed hotel will be financed under the St Kitts and Nevis Citizenship by Investment Programme through the sale of individual investment shares, each costing $40,000.
In the first and second phases around 375 and 200 shares will be offered respectively; the last phase could see around 150 shares being offered, but that figure is yet to be finalised.
Federation of St Kitts & Nevis Prime Minister Dr Denzil Douglas, welcoming the investment of Park Hyatt St Kitts, said, "This project will further advance our government's economic transformation of St. Kitts following the closure of the sugar industry in 2005."
---
Image: The press conference held at Park Hyatt Dubai was attended by Federation of St Kitts & Nevis Prime Minister Dr Denzil Douglas; St Kitts & Nevis Minister of Tourism Ricky Skerritt; Hyatt Hotels & Resorts senior vice president Pat McCudden; Kiawah Partners executive vice president Phil Keb; and Range Developments vice chairman Mohammed Asaria and CEO Munaf Ali. Photo: Christophe Harbour Development Company