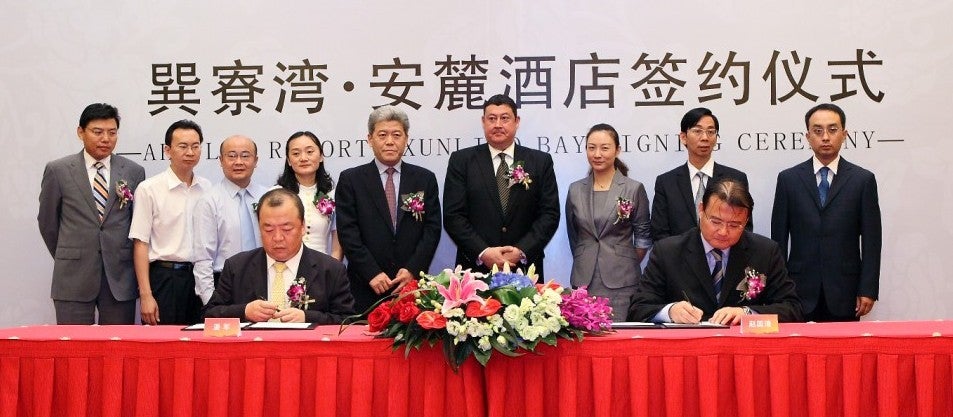 Hotel management company Ahn Luh has signed a deal to manage a new hotel on Xunliao Bay near Shenzhen in China.
Ahn Luh and Huidong County Daya Bay Delta Island Club, the owner of the 100-room property, hope to open it in 2016.
Ahn Luh claims that the new 20,000m² property, which is located on Delta Island, aims to set itself apart as the country's first independent hotel group that trades on distinctive, Chinese design.
The hotel will feature an Asian restaurant with a focus on Chinese cuisine, a beach bar, a tai chi centre with a resident tai chi master, an Ahn Luh spa and an Ahn Luh Library.
Delta Island is set to house Anh Luh's first beach resort, which will stand as the second property in the group's portfolio.
Anh Luh announced plans for its first boutique hotel Ahn Luh Dujiangyan in May 2012 to be located near UNESCO World Heritage assets in Sichuan province.
Ahn Luh Hotel Management is the result of a collaboration between Beijing Tourism Group (BTG), Great Ocean Group (GOG) and GHM Holdings.
China's wholly state-owned tourism enterprise BTG oversees the investment and management of various areas within the tourism and hospitality industry, while GHM conceptualises, develops and operates an exclusive group of hotels and resorts.
Beijing-based GOG has its core interests in new real estate projects and high-end consumer sectors with an emphasis on China.
---
Image: Ahn Luh has signed a deal to manage a 100-room resort near Shenzhen in China. Photo: Ahn Luh