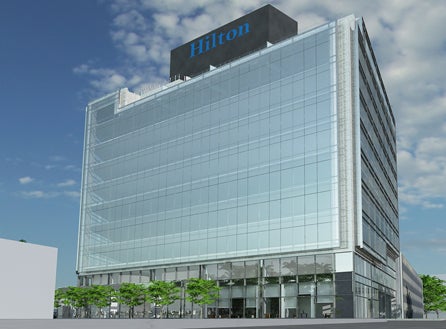 Hilton Worldwide has debuted in Peru with a new hotel in Lima under the Hilton Hotels & Resorts brand, as part of its expansion in Latin America.
The new Hilton Lima Miraflores is located 11 miles from the international airport.
The 11-storey hotel has taken inspiration from Peruvian history and architecture; the carpet pattern and handmade tiles in the lobby and the public areas remind the visitors of the country's colonial period, according to the hotel.
Hilton Hotels & Resorts global head Dave Horton said that the opening of the new hotel in Lima is an important milestone in the group's expansion across Latin America.
"We enter the fourth largest city in the Americas with this hotel featuring iconic design celebrating Peru's vibrant culture and the amenities travellers trust from Hilton," he added.
Hilton Worldwide Caribbean, Mexico and Latin America senior vice president Danny Hughes said, "This latest opening in Latin America not only speaks to our commitment to growth throughout the region, but also introduces creative local elements that demonstrate our desire to incorporate native flavour and culture in our design."
The 207-room hotel includes 44 executive rooms, 17 suites and a presidential suite. Amenities include a rooftop terrace with views of the city and the sea, a rooftop heated outdoor swimming pool, two whirlpools and a Hilton Fitness gym.
It has 12,000ft² of meeting space in the form of nine meeting rooms, a business centre and a ballroom.
Dining options at the hotel include the restaurant Social, which serves Peruvian American fusion cuisine.
---
Image: The design of Hilton Lima Miraflores is inspired by Peruvian history and architecture. Photo courtesy of Hilton Hotels & Resorts.