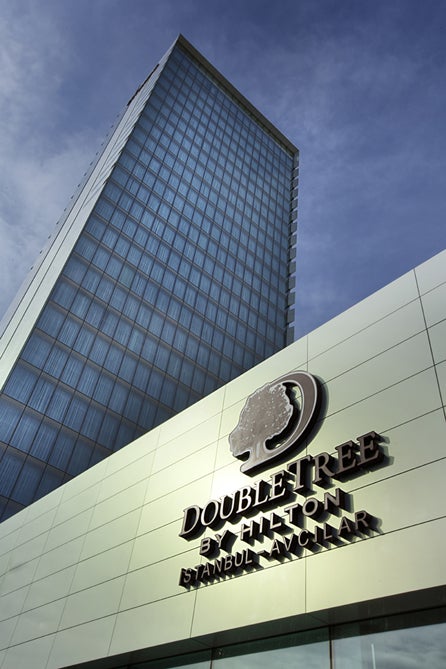 Hilton Worldwide has opened its fifth DoubleTree hotel in Turkey, in the Avcilar district of Istanbul.
Located on the western side of Istanbul, the hotel offers views of the Marmara Sea and the Kucukcekmece Lake. It is one of the tallest buildings in Europe to be made entirely of steel.
DoubleTree by Hilton global head Rob Palleschi said the company is excited to be adding another property to its Turkish portfolio.
"DoubleTree by Hilton Istanbul – Avcilar's tall steel structure is a striking example of Istanbul's meteoric rise as a global centre, and visitors to the city will now be able to experience the warm DoubleTree by Hilton welcome in a new prime location," he added.
The hotel has 231 guestrooms and suites, including two duplex suites with lounge areas and floor to ceiling windows.
The Ganos Restaurant at the hotel offers Turkish and international cuisine, the Terrace Bar serves drinks and cocktails, the Lobby Lounge & Bar serves gourmet sandwiches, pastries and Turkish desserts; other amenities include a fitness centre, Turkish bath, jacuzzi, indoor swimming pool, and a spa which offers aromatherapy and reflexology treatments.
DoubleTree by Hilton Istanbul – Avcilar has eight meeting rooms and a ballroom.
The DoubleTree by Hilton portfolio now features 35 hotels in nine European countries. The upscale brand was introduced in the continent in 2008.
In November this year, the first DoubleTree hotel in Croatia was opened in the capital city Zagreb; the brand's first hotel in Spain is scheduled to be inaugurated by the end of December, while the second, in Barcelona, will open in 2013.
---
Image: DoubleTree by Hilton Istanbul – Avcilar is one of the tallest steel-built buildings in Europe. Photo courtesy of DoubleTree by Hilton.