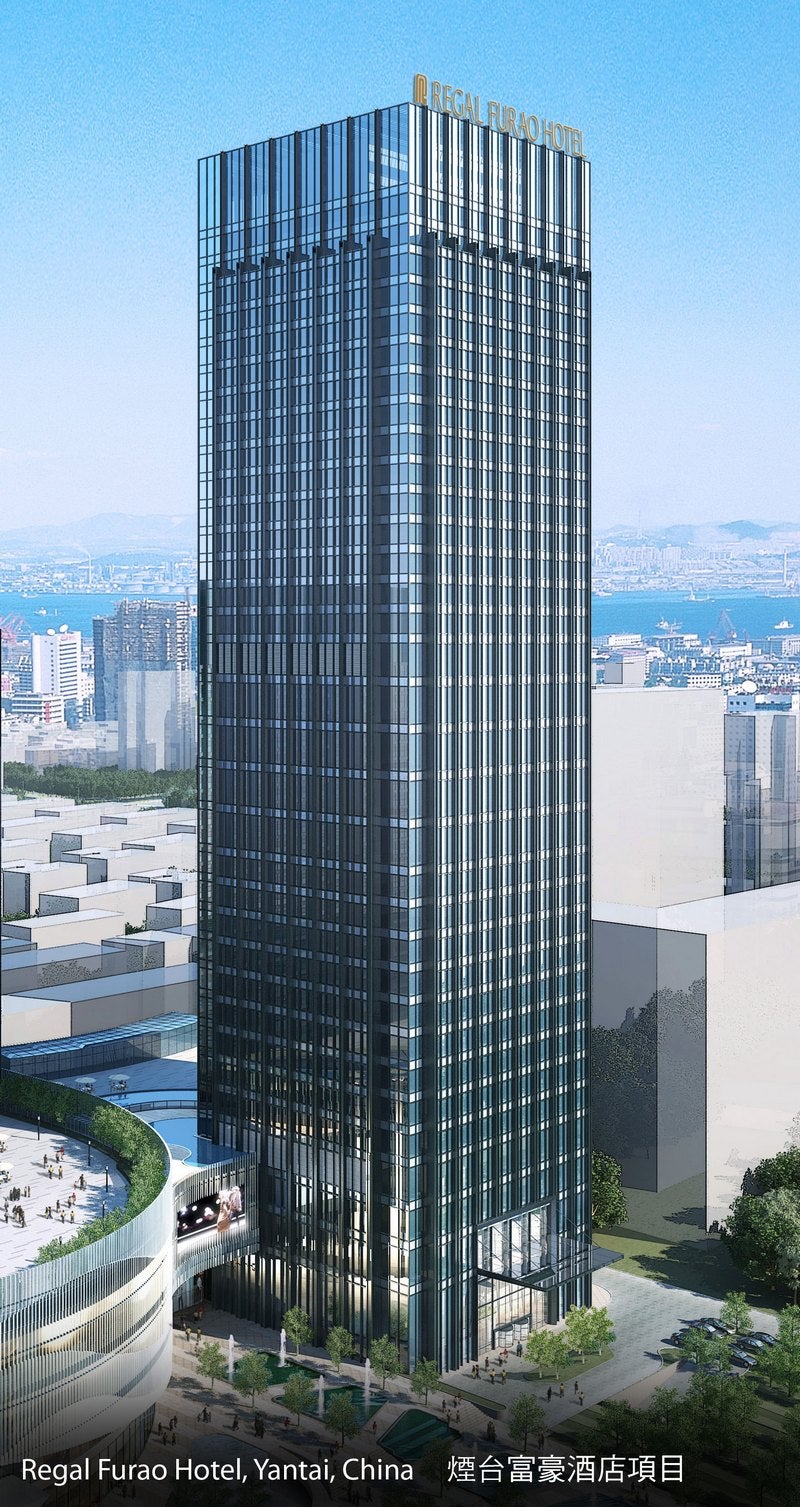 Hotel operator Regal Hotels International has announced the signing of a new hotel project with Furao Group in Yantai, Shandong province, China.
The new 300-room Regal Furao Hotel, Yantai, which will occupy a gross floor area of 36,000m², is scheduled to open in the third quarter of 2015.
According to China-based Regal Hotels, a member of the Century City Group, the hotel will be an integral part of the multi-complex Furao Times Square, which besides the hotel will have a commercial and financial centre, a shopping arcade and residential apartments.
Located at the heart of the Yantai Economic and Technological Development Area along the main street of Changjiang Road, the Regal Furao Hotel, Yantai hotel will cater to the needs of business and leisure travellers.
Regal Hotels International executive director and chief operating officer Belinda Yeung said the new hotel will be the Regal Group's next five-star addition to Shandong province after the Regal Kangbo Hotel.
"With our experience and success of the Regal Kangbo Hotel, we believe that Regal Furao Hotel will be another proud property for our discerning customers," Yeung added.
Regal Hotels currently manages and operates six hotels in Hong Kong and seven in mainland China.
Regal Hotels has over 8,000 rooms and around 100 restaurants and bars in its portfolio, along with hotels under development in cities in China including Chengdu, Foshan, Kunshan, Suzhou, Wuhan, Xi'an, Zhengzhou and the new hotel in Yantai.
Established in 1998, Furao Group specialises in property development and eco-friendly building material supplies.
---
Image: The new 300-room Regal Furao Hotel, Yantai is set to open in the third quarter of 2015. Photo: Regal Hotels International