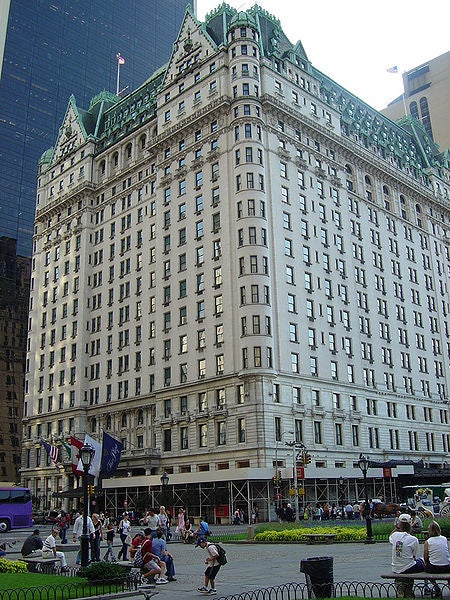 India's Sahara Group has agreed to buy a controlling stake in New York's Plaza Hotel for $570m.
The 282-room Plaza Hotel is jointly owned by Israel-based real estate company Elad Properties and Saudi-based Kingdom Holdings.
Upon completion of the acquisition, Elad will receive ILS1.6bn ($400m) for its 60% stake.
According to Elad, Kingdom will hold a 25% stake once the deal is completed.
The property will continue to be managed by Canada-based Fairmont Hotels & Resorts, which has managed the hotel since 1999.
Elad had sold luxury apartments in the renovated hotel for $1.5bn and achieved $500m in profit through these sale alone, reported Reuters citing media reports.
The 105-year-old Plaza Hotel overlooking New York's Central Park offers in-room iPads for all guests to have a hold over their hotel experience and features amenities including a Caudalie Vinothérapie Spa, The Plaza Fitness Center and Warren-Tricomi Salon.
The hotel has recently undergone a $450m transformation.
In India, Sahara Group owns and operates the 210-guest room Sahara Star hotel and is developing Aamby Valley City, which is located between Mumbai and Pune, as a resort.
The group, which has a total asset base of $26bn, is primarily involved in parabanking and has interests in media, real estate, financial services, hospitality and retail.
---
Image: The 282-room Plaza Hotel recently underwent a $450m transformation. Photo: Infratec