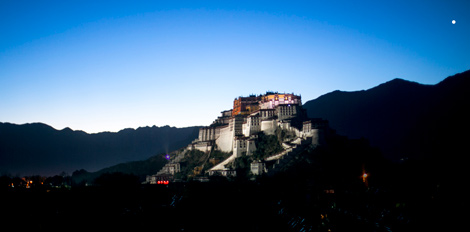 Shangri-La Hotels and Resorts will open its new hotel, Shangri-La Hotel, Lhasa, in Tibet on 17 April 2014.
Located on a plateau at a height of 3,650m above sea level, Lhasa is surrounded by the Himalayan mountains, glaciers and desert-like landscapes.
The hotel is located within walking distance of Potala Palace and Norbulingka Palace and also offers convenient access to World Heritage Sites like the Jokhang Temple and Sera Monastery.
The property's interior and exterior architecture is based on traditional Tibetan architecture.
Shangri-La Hotel, Lhasa has a Horizon Club Lounge which offers business services and can provide destination information and arrange tours and transportation.
The hotel includes an oxygen lounge, a landscaped garden, two pavilions with bronzeware, murals and carvings as well as a spa, fully equipped gym, indoor swimming pool, and a complete clinic with professional staff.
The property has 289 guestrooms, including ten long-stay apartments. The guestrooms feature complimentary Wi-Fi Internet access, and some of the rooms offer views of the Potala Palace.
Amenities at the hotel include signature outlet Shambala, a tapas bar and lounge. The destination also has an all-day dining restaurant, Altitude, which offers international fare and an outdoor dining area; and Shang Palace, a Shangri-La signature restaurant, which serves Cantonese and Sichuan specialities.
Additionally, the property features ballrooms and function spaces starting from 81m², a 1,215m² Grand Ballroom, and an outdoor terrace offering views of Potala Palace and the surrounding mountain range.
Shangri-La Hotels and Resorts owns and/or operates more than 80 hotels under the Shangri-La brand with a current room inventory of over 34,000.
---
Image: Shangri-La Hotel, Lhasa. Photo courtesy of Shangri-La Hotels and Resorts.