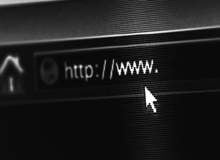 Since the birth of the internet, many of the fundamentals of marketing have simply been translated to the internet, for example banner advertising, paid sponsorship, online distribution and discount pricing. As a result, much of the traditional understanding of marketing and consumer behaviour has, so far, retained its validity and usefulness.
In 2003, a new website concept, called MySpace, was launched. Since then, other social network sites have flourished, such as Bebo, Facebook, LinkedIn etc where people share their profiles, connect to others, make comments, post links to websites and rate content for community use.
Social networks and social media channels disrupt the influence of marketing because consumers are now turning to the collective expression in video clips, blogs and ratings of their peers to form opinions of products and services.
Traditionally, hotel marketers have been able to 'push' messages out to consumers to influence their purchase decision and to trigger purchase through problem recognition and product incentives etc. Now, hotels must consider the implications for hotel marketing of these new media and when and how, during the buying cycle (from problem recognition, information seeking, evaluation of alternatives, purchase through to post-purchase evaluation), these media have the most influence on hotel buyer behaviour.
IMPLICATIONS FOR THE HOTEL SECTOR
Social networks and social media raise many questions for the future of hotel marketing. Marketers need to know at what stage in the buying cycle social media and networks have most influence. Is it when the consumer is searching for a hotel? Or when considering where his post-purchases reminiscences and feedback will be shared? Or deciding which members and social media channels have most influence on the purchasing behaviours?
Is this phenomenon 'the wisdom of crowds' and a reliable indicator of who our customers are and what they want, or is it all mindless twittering with individuals publishing content that is mostly irrelevant to our customers who have limited time and/ or inclination to read all the relevant user-generated content?
Finally, will commercialisation (Rupert Murdoch paid $580m for MySpace, Google paid $1.65bn for YouTube, and Facebook is attracting bids of over $1bn) ultimately destroy the independent community value and will any time and money spent provide a return on investment and add value to marketing efforts and the customer's hotel experience?
A SHARED ONLINE EXPERIENCE
These social networking sites are transforming the web interaction from a solitary experience into a more social one and sites such as del.icio. us and digg help communities manage their connections and 'tag' the sites to rank their importance for the rest of the community. This is becoming inherently necessary as the volume of pages of the internet increases – over 85 billion and growing – and individuals start to weigh up the 'time value' of searching for the best deal against relying on peer recommendation to cut through search time, reduce uncertainty and minimise the risk of post-purchase dissatisfaction.
"Now, hotels must consider the implications for hotel marketing of these new media."
On the internet almost everyone has an equal opportunity to have a voice. In the online, virtual world, low status people also have a more equal 'share of voice' than in real world interactions where 'experts' are accorded higher ranking by peers.
However, there is research that indicates that 'weak ties' on the internet have very little impact on other members of social network groups. Moreover, this 'convenient togetherness without real
responsibility' can be problematic, as consumers can be critics without any real fear of reprisal, and recent research also reveals that 31% of members post false information about themselves.
There are a growing number of people who now seem willing to share their experiences, opinions or random thoughts with the rest of the online population. However, their motivation to share varies and is not always simply altruistic. Frequently, they publish to enhance their online status, be an opinion leader, flaunt their knowledge and reach an extended audience.
This willingness to express oneself in public seems to mark a generational shift in attitudes to privacy and sharing. Younger generations raised on the internet have fewer qualms about revealing themselves online.
The drivers of social media are founded in Generation Y – more independent and individualistic, more likely to text than talk. These factors, coupled with ubiquitous internet access and increasingly available multi-media technology such as webcams, camera phones and web-enabled PDAs mean these networks are likely to be transformed even further in future to include mobile, context-sensitive content.
Though we know the current markets segments particularly influenced by the social media phenomenon are the 18-35 year olds, there are indications that other segments, such as business travellers and silver surfers, are increasingly engaged in social networks. This exponential growth1 in the way that millions of people have integrated social networks in their social lives imply that they will not only survive but thrive.