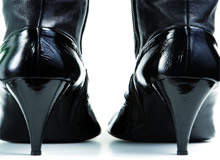 When the head concierge of the five-star luxury Hotel Splendido in Italy was asked by a famous Hollywood actress to book a train to transport her luggage through Europe the following day, he thought nothing of it. "Certainly, Madam," he said. "That can be arranged." "No, I'm not sure you understand," she said. "I need to book out the entire train, and I need it tomorrow."
There is no mountain too high when it comes to keeping customers satisfied, say hotel management textbooks, yet it can certainly seem that way in the luxury hotel market. The sky-scraping expectations of five-star plus regulars can certainly present a challenge to hoteliers, but the potentially catastrophic effects of bad press from a disgruntled guest force the hotel industry to accept the old adage – the customer is always right – as set in stone.
"There is no such thing as a problematic customer, but there is such a thing as a customer with a problem," says Phil Smith, a business psychologist and managing consultant at people consultancy YSC. "Having said that, some people's expectations are very high, and they could be seen to be unrealistic or unusual, or just difficult to meet." The question is how best to deal with challenging customers, while keeping them on side?
DEMANDING OR DIFFICULT?
With a long career in customer relations, Gareth Rowlands, the general manager of the luxury boutique Royal Park Hotel in London, is no stranger to puzzling demands from hotel guests. One person was deeply troubled that all the bottles in the mini-bar didn't have their labels facing the front, but the most bizarre request to date came from a female guest who asked for Rowlands' help in carrying out an elaborate act of seduction to win back her cheating husband. These two guests weren't so much 'difficult' as moderately demanding.
"I think there's a difference between [the two]," says Rowlands. "Demanding, I categorise as wanting you to do anything and everything for them, and I have no problem with that. It's only when they cross the line that they become difficult – when the guest becomes aggressive, and when nothing the hotel does seems to be right."
While Rowlands can see a 'line', Smith believes "there's never too much" a guest can expect. If they ask for the world on a silver platter, it's the job of the hotel manager, he says, to find another way of meeting the guest's expectations.
THE COST OF DISAPPOINTMENT
The consequences of leaving a guest dissatisfied can be potentially disastrous. With the advent of online travellers' forums such as TripAdvisor, guests with a bee in their bonnet can spread the bad word around the globe in an instant, which TripAdvisor's communications manager, Ian Rumgay, says can have grave consequences.
"If you can make friends with a cynic they're quite likely to tell people what good you've done for them."
"We have anecdotal evidence that poor reviews affect occupancy levels," he says, adding that following a slew of bad reviews on TripAdvisor (and places in TA's 'Top ten dirtiest hotels' in the UK) two UK hotels even went out of business.
But, the clear advantage of TripAdvisor is that, if managers spot a poor review of their hotel, they have the opportunity to respond and set the record straight. Research conducted by the website has shown that 58% of TripAdvisor users agree that a supplier responding to the writer puts the hotel in a favourable light. "So, if something's gone wrong and they've put it right, they should say so," says Rumgay.
Their demands might make your jaw drop or your eyes roll, but difficult guests can actually be a great asset to your business. Smith compares them to good friends, who are simply disappointed that you've let them down. Their gripes are really just suggestions on how you can improve. And, just as they have a great capacity for complaints, they also have an equal capacity for compliments.
"People who are easily disappointed are also easily delighted," says Smith. "If you can make friends with a cynic they're quite likely to tell people what good you've done for them, and they can be really great apostles. It's really important to remember that you're not dealing with an enemy, you're dealing with someone who has the potential to be a fantastic fan."