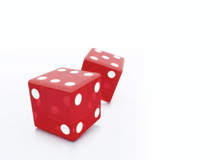 To talk of success in times of crisis may seem crazy, but perhaps it is less so than it appears. To managers in today's world, business success tends to mean good economic results.
And how can these be reached? Through ideas, innovation, readiness to change and, above all, willingness to take risks.
However we cannot obtain the success we desire if we do not succeed in imprinting on all our staff, at each level, the culture and image of our company and where we are heading. It is through our communication skills that we can imbue a company and its product with values and ties to our society.
We also need creativity, judgment, ambition, self-confidence, love of liberty and independence. These are capabilities that cannot be improvised; they must be learned through hard work and dedication.
Our commitment must be to work towards a better future, with intelligent ideas to realise our goals.
This takes us back to our leadership role, since it is only with passion and responsibility towards our business and the society in which we operate that we can hope to succeed in overcoming the important challenges we are faced with today.
"To managers in today's world, business success tends to mean good economic results."
In the past 12 months we have spoken so much, perhaps too much, of the global crisis that surrounds us. We have so much information about why we have reached this stage, where we are going and when we can hope to turn the corner to better days.
But what is happening in our everyday business?
Are we reducing staff or trying to decide whether to embrace change? Although each company has its own story, a common factor is that the global economic crisis has changed our lives and we cannot ignore it – we have to face it and make decisions.
We need to decide not only how to act but whether to act at all. Do we embrace change or hang in there because we've always acted this way.
I feel that this is the ideal moment to thoroughly reconsider our organisations in such a way that we can be even more competitive when things get better. Change management has become a catchphrase in today's world.
So why not take a moment to analyse how we can effect change?
In the end, each of us has to evaluate how much change we can implement without creating resistance and hostility or, worse still, anxiety and confusion in those around us. There is no sure and infallible recipe for success.
"There is no sure and infallible recipe for success."
We must explain our new projects in a clear and open manner, while attempting to drastically reduce the resistance to change that, as we know, often stems from insecurity and an understandable attachment to the status quo.
Sharing information regarding economic aspects, future career moves, practical and psychological issues contributes towards a clearer understanding of our motives for change. This is where the manager becomes a leader and succeeds in sharing with his or her peers the need for a new strategy that can be perceived as a win-win situation for all concerned.
Each and every one of us has to choose whether to continue as in the past or to do something new that can bring better results in the future. Those of us who choose the second option will surely find that their lives, their business and their world, are bound to improve.
Time to consider
What could be our best approach to change?
How can we expect positive results from changed events?
How can we train to face this new life experience?
How can we benefit from change forced on us?
How can we evaluate our personal approach to change?
How can we make use of past experience without going backwards?
How can we transform our present into a springboard towards tomorrow?
How can we interpret in a changed way the events we are experiencing?
How can we apply all the words we read about change to our everyday lives?
What is the value of the changes we decide to apply to pursue our business success?