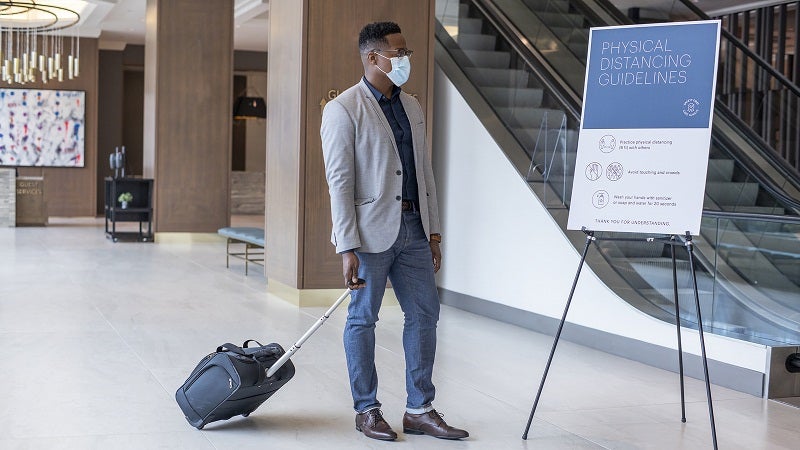 Hyatt has announced that guests at all its hotels in the Americas will require face coverings within indoor public areas to reduce the spread of Covid-19.
At Hyatt, guests will be required to wear face coverings in public areas including meetings and events spaces, restaurants and bars, fitness centres and while moving around in outdoor areas.
The company said that some guests may be exempt from this mandate, including but not limited to people with medical conditions, consuming food or beverages in restaurants, and children aged below two years.
Hyatt president and CEO Mark Hoplamazian said: "This new policy comes at a pivotal time amidst the ongoing challenges of Covid-19 and helps us care for the health and safety of our guests and colleagues.
"In an effort to enable safe travel, we support AHLA's recently expanded Safe Stay initiative and traveler checklist that help us come together as an industry to promote clear guidelines, which for the foreseeable future include the wearing of face coverings in indoor public spaces and practicing social distancing throughout the hotel."
Face coverings will be made available at all Hyatt hotels to guests who do not have their own.
Furthermore, Hyatt requests them to practice proper social distancing in indoor as well as outdoor public areas. Throughout all properties, guidelines related to social distancing are prominently placed.
Hyatt said it will continue to require colleagues to wear face masks and additional personal protective equipment based on job specifications at all its hotels across the globe.
In April, Hyatt introduced the Global Care & Cleanliness Commitment for prioritising the safety and wellbeing of colleagues and guests during the pandemic.
Hyatt will continue to monitor the situation as well as local government mandates and plans to expand the mandate to other regions.