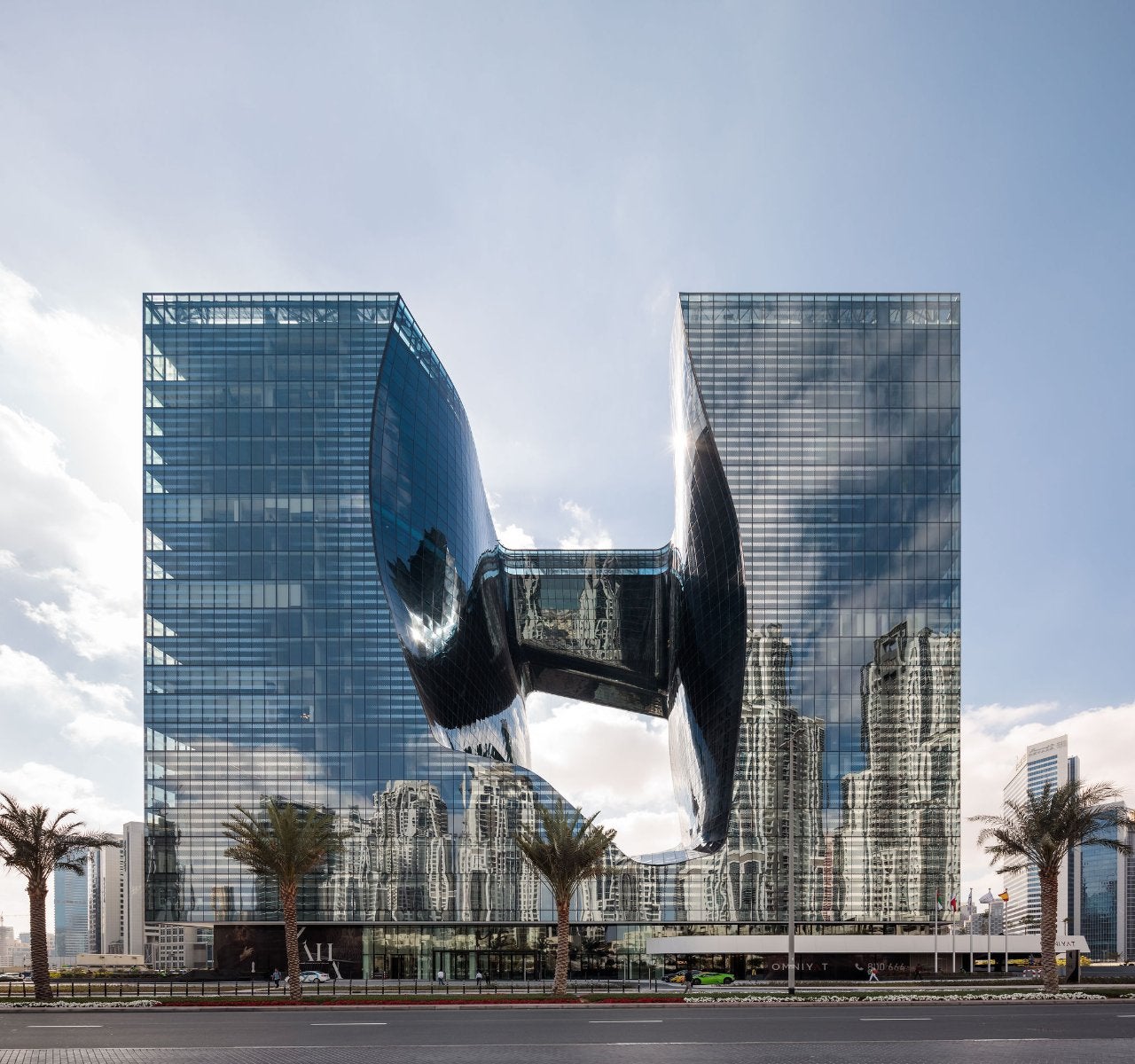 Meliá Hotels International is set to reopen ME Dubai, a five-star location situated in The Opus by Omniyat building, this weekend.
According to the company, ME Dubai is the only hotel in the world to have its interiors and exteriors designed by Zaha Hadid Architects (ZHA).
Located within the Burj Khalifa district, the hotel features 74 rooms and 19 suites, including the Passion Suite, Personality Suite, the Vibe Room and the ultra-luxurious 'ME Suite'.
The rooms are divided into two themes- Midnight and Desert, to represent the local night skyline and landscape, respectively.
The hotel features restaurants and bar, as well as a gym, spa and a pool among other facilities.
ME Dubai general manager Sebastien Noat said: "I am delighted to finally open ME Dubai. An architectural masterpiece created by one of the world's most celebrated architects, the late Zaha Hadid.
"Our hotel is Dubai's new cultural epicentre: an exciting hub for creativity, epicureans and influencers alike.
"Home to a vibrant mix of world-class lifestyle restaurants, resident mixologists, a sumptuous spa lead by one of the region's best, and unparalleled, ever-evolving entertainment, ME Dubai is the MEA Best New Hotel 2020, and is the place to visit this year and beyond. We are excited to share this cultural playground with the world."
Earlier this week, Emaar Hospitality Group announced that it will open Address Hotels + Resorts, the company's premium beachfront property at Dubai, next month.