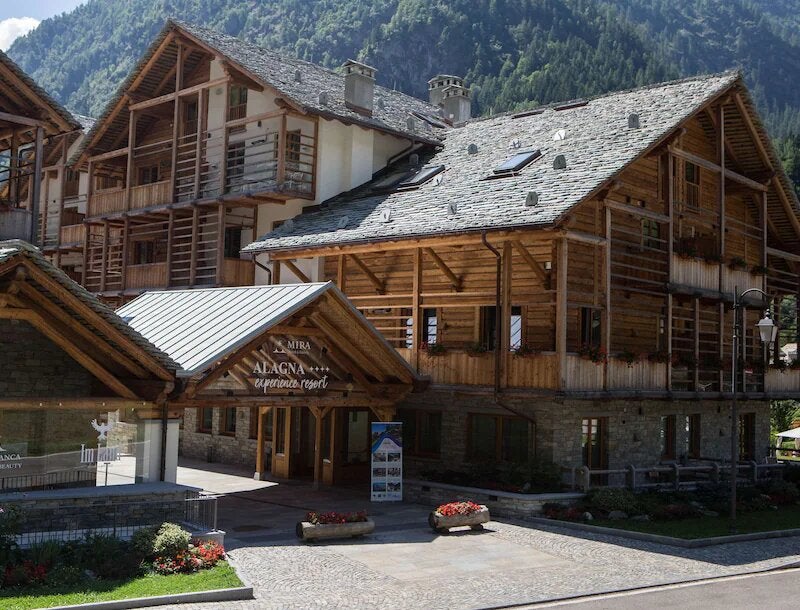 Radisson Hotel Group has partnered with Mira Group to open two resort properties in Italy under its newest brand, Radisson Individuals.
The two properties are Borgo di Luce I Monasteri Golf Resort & Spa, a member of Radisson Individuals in Syracuse, Sicily, and Alagna Mountain Resort & Spa, a member of Radisson Individuals in Alagna Valsesia, Piedmont.
The 102-room hotel in Sicily boasts a fully equipped gym, an own 18-hole par 71 golf course, I Monasteri Golf Club, designed by golf court architect Studio Mazzacane.
It also features a 300m2 Zàgara Spa featuring floating therapy pod, Turkish bath, salt room and jacuzzi, rain shower, sauna, a relaxation area, and five treatment rooms.
Dining venues include a restaurant that serves both indoor and al fresco dining, a lounge bar, and a pool bar.
Alagna Mountain Resort & Spa, a member of Radisson Individuals has 49 luxurious suites and Acqua Bianca Wellness & Spa featuring ice waterfalls.
It also offers a sauna, a Turkish bath, massage cabins, jacuzzis, and a heated indoor and outdoor swimming pool.
The hotel's Corno Bianco restaurant caters meat, fish, cured meats, and cheeses from the Valsesia valley and surrounding Piedmont region, while the Im Land pub serves small plates and snacks during winter.
Radisson Hotel Group Central & Eastern Europe, Russia and Turkey area senior vice-president Yilmaz Yildirimlar said: "We are very excited to welcome our Radisson Individuals brand to Italy with two unique and stunning properties.
"The Radisson Individuals brand responds to the evolving demands of new market realities for both hotel owners and guests, and it is the perfect addition to our portfolio as we continue expanding our footprint in Italy.
"These two new properties create an opportunity for guests to discover the beautiful Italian regions of Sicily and Piedmont while experiencing our high standards of Yes I Can! service and hospitality."
In April this year, Palace Hotel Tallinn, a member of Radisson Individuals, opened in Estonia's capital city Tallinn.