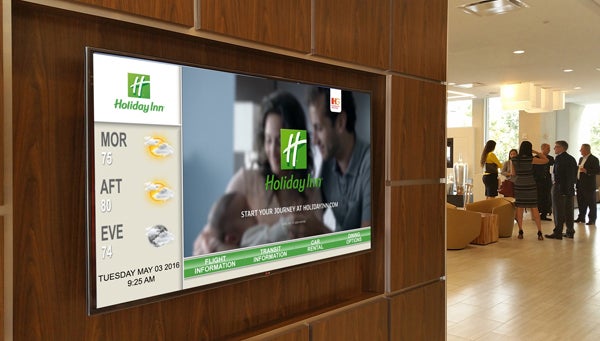 Capital Networks offers digital signage and digital communication solutions for the hospitality sector.
Ranging from public display screens to custom in-room TV channels, our products are designed to enhance the guest experience while increasing sales and staff efficiency by providing relevant information in real-time.
We enable you to achieve your guest communication goals with digital signage that combines innovative features and flexibility.
Capital Networks' portfolio includes digital reader boards, meeting and conference room signs, interactive kiosks, menu boards, custom in-room TV channels and outdoor LEDs. Our solutions are suitable for hotels, spas and wellness centres, as well as business centre facilities.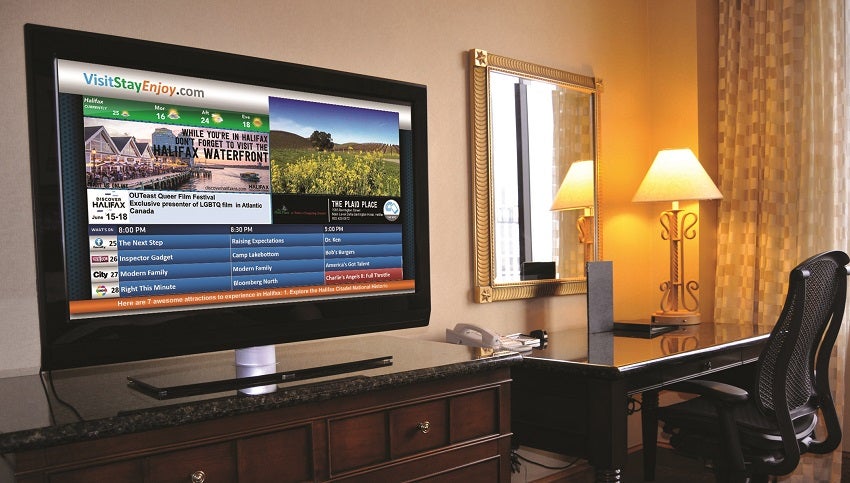 Capital Network specialises in signage and in-room television channels for hotels.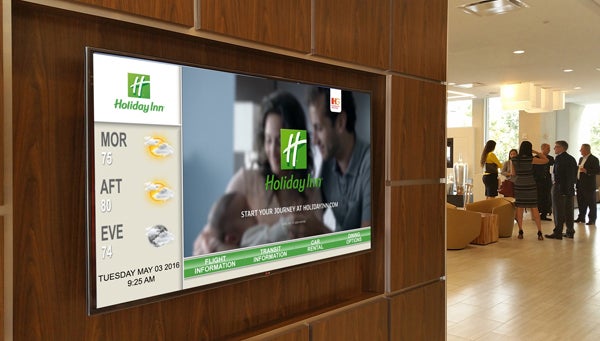 Our digital reader boards display guest information and promotional messages.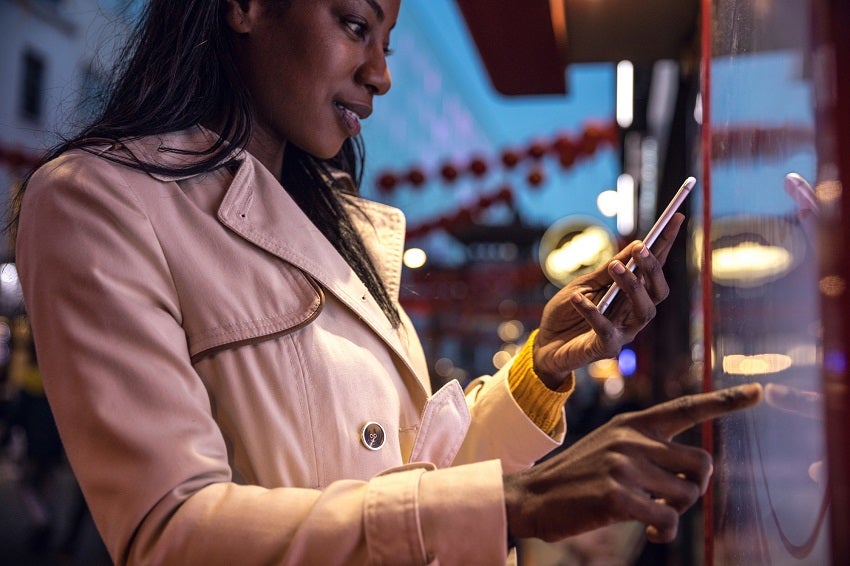 Our interactive kiosks allow customers to use their NFC mobile devices to access coupons or information.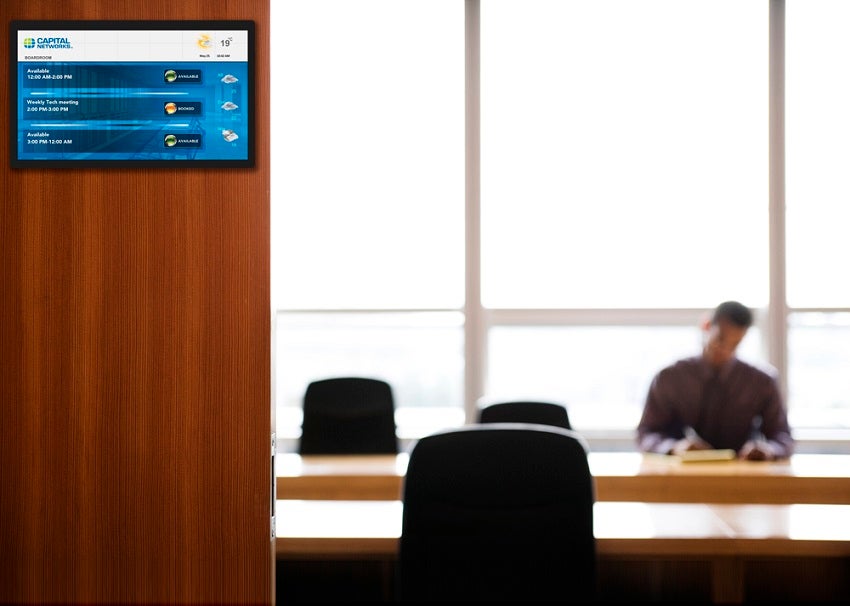 Capital Network's signage can be calibrated with content management programmes such as Outlook and Google Calendar.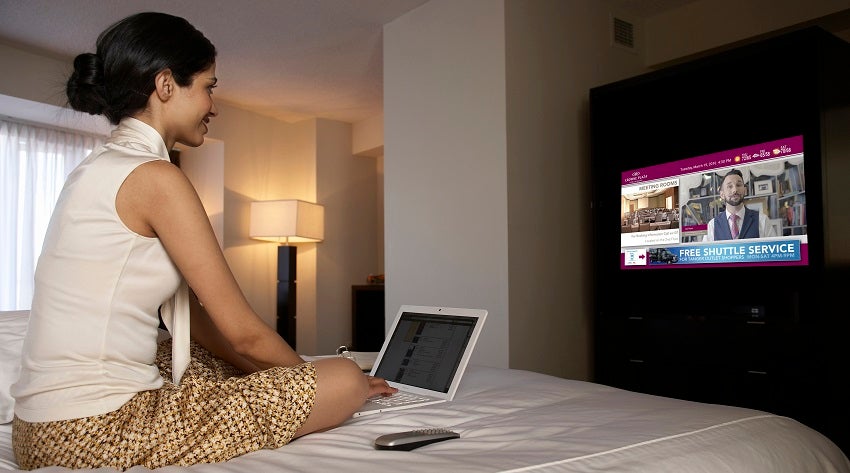 Our solutions combine customisable in-room channels and public digital signage displays into a single interface.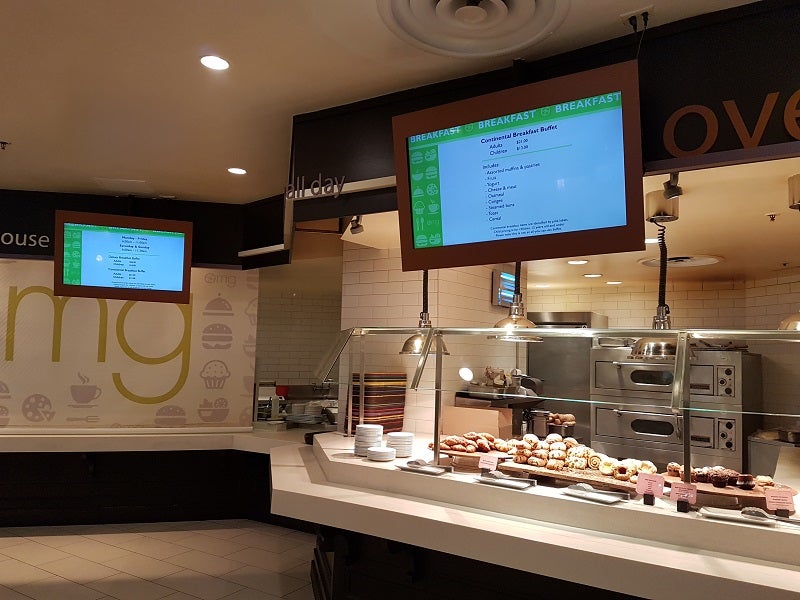 Capital Networks Digital Menu Boards for Hotel Food and Beverage Service.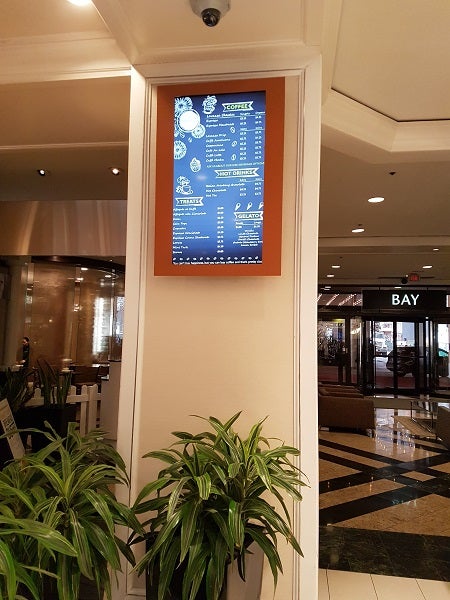 Capital Networks Digital Menu Boards for Hotel Food and Beverage Service.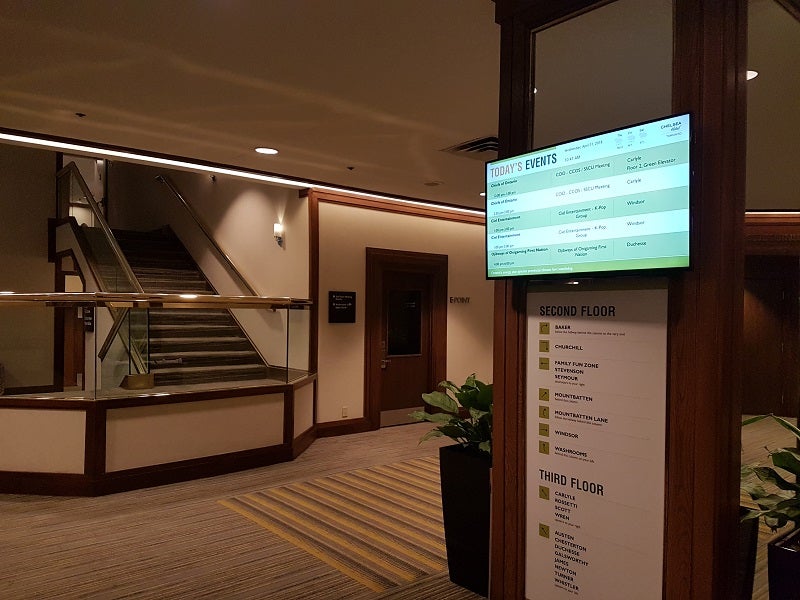 Capital Networks Digital Readerboard for Hotel Meeting and Conference Facilities.
Digital reader boards for hotel lobbies
Capital Networks' reader boards for hotel lobbies will give guests an overview of all the information they need for their day.
They can be programmed to display a wide range of information, including meeting & event details, local weather forecasts, news headlines, airport departure information, and loyalty programme offers and incentives.
Hoteliers can also use our digital reader boards for marketing applications such as promotional messages and welcome messages for special groups.
Interactive self-service information kiosks
Capital Networks' self-service interactive displays help guests find the information they need.
They can feature customisable categories of searchable information such as hotel amenities, local events, attractions and dining information. Business card-style graphics also provide guests with detailed information.
Operated via the same content management interface as other Capital Networks-supported digital signage, our interactive kiosks allow guests to 'tap' a near-field communication (NFC) enabled mobile device to receive coupons or directions.
Digital meeting room signage
Capital Networks also offers digital room signage for meeting rooms, boardrooms and conference spaces. They effectively display occupancy information while providing a marketing tool for sales and catering when rooms are vacant. A companion summary reader board provides a list of all meetings taking place in the hotel.
Meeting and event information is scheduled through Capital Networks web-based content management tools or automated from Outlook 365, Google Calendar, Delphi, or other similar systems, so you don't need to update your back of house systems and the digital signage – our software takes care of keeping the screen up to date for you.
Custom in-room television channels
With out experience in the broadcast and cable television industry, Capital Networks assists and support clients looking to deploy custom in-room TV channels.  Our ability to combine local channel listings with hotel services and marketing information offers an effective form of guest communication.
We streamline all screen communications, including in-room channels and public digital signage displays, within a single interface to provide a more cost-effective solution. We also assist operators by allowing them to share content while minimising scheduling and staff training efforts.
Contact us to learn how our solutions can enhance the overall experience at your property.