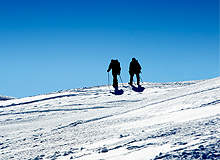 This year has been much better than 2009 – especially for tourism. Arrivals were up and travel was proving to be a priority for many, with consequent hotel performance benefits. However, it has certainly not been smooth sailing across Europe, with continued economic pressure in many countries, which is in turn putting pressure on the hotel industry.
Transaction volumes remained low and for those that are not restructuring their debt, securing capital for expansion remained difficult. In post-recessionary Europe the good news will be mixed with the bad, and while the industry becomes used to this 'new normal', it looks like many are getting back to basics. 
As can be seen in Table 1, the Economist Intelligence Unit estimates that GDP in Europe will grow at a muted rate when compared with global growth. Consumers in many European countries are now feeling the pinch as austerity measures are introduced while the threat of a double dip remains in a number of locations. Despite this, the good news is that Europe-wide consumer confidence grew at its highest 2010 levels in Q3, and the increase is mirrored in tourist arrival growth, up 3% year-to-August according to the World Tourism Organisation (UNWTO).
"Europe-wide consumer confidence grew at its highest 2010 levels during the third quarter."
Of course, this has had a positive effect on European hotel performance and the recovery is gaining momentum. After ten consecutive months of revenue per available room (revPAR) growth, September turned in the strongest increase in any one month for more than five years – up 16.8%. This lifted year-to-October revPAR 9.6% to €63. Occupancy was the main driver, up 5.5% to 64.9%, while average room rates increased 3.9% to just short of the €100 mark. Although performance is improving, the region's revPAR is still €10 short of levels achieved pre-recession during the same timeframe in 2008.
Tel Aviv
Performance is far from uniform across the continent and growth is stronger outside the euro zone when measured in euros. However, the only non-euro zone city to make it into the top five growing markets was Tel Aviv with 18.3% revPAR growth (see Table 2). This was driven by a 19% jump in occupancy to 76.1% as the city attracted more tourists.
According to the Israeli Central Bureau of Statistics, tourist arrivals grew 18.4% year-to-September as the city recovered from muted demand during the downturn last year. Such strong occupancy should now give hoteliers an opportunity to drive average room rates after they contracted 0.6% year-to-October.
Germany
Germany has seen an 18.8% increase in revPAR, thanks largely to Munich, Dusseldorf, and Frankfurt. Overall, growth was driven by average room rates in the country up 12.3% to €91 while occupancy grew 5.8% to 63.8%.
"Tourist arrivals in Tel Aviv grew 18.4% year-to-September."
Hoteliers in Germany have benefited from more fairs and exhibitions, and from the reduction in the rate of VAT. Many of the fairs are biennial so the outlook for 2011 is less certain. However, the German national tourist office is taking a proactive approach to picking up the slack by implementing a campaign to promote the country's wellness and spa offerings.
In addition, events surrounding the 125 years of the Automobile, the FIFA Women's World Cup and the 200th anniversary of composer and pianist Franz Liszt will help to boost tourism demand in 2011.
London
Hoteliers in London have turned in outstanding results with 12.4% revPAR growth in local currency and the highest occupancy in Europe at 82.8%. The UK capital not only benefited from 2010 being a Farnborough Air Show year (which takes place every two years) but also saw an influx of Arab travellers during the summer months as they headed to London to beat the heat at home in the lead up to Ramadan and hit the summer retail sales.
The outlook for hotels in the UK capital for the last quarter of 2010 was strong, but the trend for 2011 will be more challenging when measures announced in the emergency budget and the results of the public spending cuts feed through to the economy and the consumer. Additionally, the relative appreciation of sterling against both the euro and dollar, together with a VAT increase, will make the UK more expensive for overseas travellers.
Istanbul
Istanbul is witnessing a strong recovery with revPAR growth up 4.8. Showing a similar recovery pattern to Tel Aviv, this growth was driven by a 13.6% increase in occupancy to 73.9% while average room rates contracted 7.8% year-to-October.
Istanbul has enjoyed renewed interest as a destination as the European Capital of Culture 2010 in addition to being a reasonably priced alternative for those who generally vacation inside the euro zone. This is good news for the country as Turkey invests in its tourism sector and aims to go from seventh place in the UNWTO top tourist destinations in terms of tourist arrivals to be one of the top five by 2023.
Out of the red
"New room supply is also causing a lag in recovery."
At the other end of the spectrum are Copenhagen, Aberdeen, Athens, Dublin, Malmo, Oslo, Cardiff and Budapest, all remaining in the red. Generally, contracting hotel performance is reflecting the economic travails in those countries. In some cases though, new room supply is also causing a lag in the recovery.
The decline in these destinations has generally decelerated over the past few months and without a U-turn in economic recovery, revPAR should push out of the red early in 2011 for most.
Despite a slower recovery in Europe, the region still has some of the highest volumes of tourists, is home to many popular tourist attractions and some of the best-performing hotels. However, austerity measures introduced in many European countries this year continue to threaten travel and hotel demand.
Looking ahead through 2011, hotel performance should emulate the drawn-out economic recovery expected in most European markets with revPAR continuing on a muted but upward path.