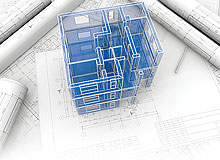 For most hotels the key technology is the Property Management System (PMS). Often, it is referred to as the single most important IT application for hotels. Hotels use other software, such as electronic point of sales (EPOS) and a central reservation system (CRS), but the PMS is the central data infrastructure of the hotel, handling the administration of all of the guests, their profiles and bookings, as well as the revenues generated.
Recent research conducted by Ecole hoteliere de Lausanne showed that almost all hotels have a property management system. However, the functionalities and data used by the PMS are not always 'visible' or available for cross-functional activities and require a level of investment in interfaces to fully maximise the benefits of the system, as well as related data sources such as CRS and EPOS, along with in-house websites and third party distribution websites.
Functionality solutions
Organisational structure affects the successful exploitation of technology and data, and most hotels suffer from a hierarchical, functional structure. There are already many PMS providers available on the market that provide various solutions with a large number of functionalities based on the changing needs of hotels (see figures 1 and 2).
Many hotels in the US that have already moved to differentiated product offerings are reporting revenue gains of up to 30% over previous revenue models. Thus, while guests would like to have such enhancements for free, they seem ready and willing to pay for an exceptional experience.
"There is a large under-use of the range of PMS functionalities."
To discover the functionalities that hotel operators value, Ecole hoteliere de Lausanne conducted a survey and received 59 responses, 51 from hotels with a PMS. The survey results show that not all functionalities of the PMS are used by the properties. Only a very small number of the hotels in the sample reported having HR management related features.
It seems the original, core functionality – that of room allocation and guest billing – continues to dominate.
This, of course, indicates that, at a property level, there is a large under-use of the range of the PMS functionalities, and consequently a low return on investment from the PMS software. This may be explained by the lack of training or could be explained by lack of access to other data/functionalities (perhaps, controlled by other departments) or the complexity, albeit perceived complexity, in attempting to extract cross-functional / departmental data.
Raise PSM awareness
A lack of awareness and exploitation of the full range of PMS functionality is reported in this research, which is exacerbated by a lack of inter-operability. This under-utilisation inevitably costs hotel operators in financial terms, as they are paying for functionalities that they do not use.
"The functionalities used by the PMS are not always visible."
This could be addressed by more explicit training in the functionalities when the PMS is installed and thereafter, or by only purchasing the modules and applications that are core to the functions of the specific hotel operations.
Further exploitation of the PMS could be enhanced if software / data were shared throughout departments, particularly access to customer data.
A more flexible business model could also be offered by PMS vendors to hotel operators, for example by offering a combination of buy and rent.
This article is extracted from a wider research project funded by HES-SO (University of Applied Sciences) – Western Switzerland and more details can be obtained from Karolin.Kokaz@ehl.ch and Hilary.Murphy@ehl.ch – who are professors and researchers at Ecole hoteliere de Lausanne.