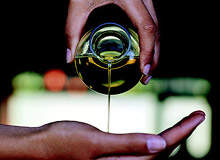 Hotel guests are increasingly looking to the quality of spa services in their choice of accommodation. According to Raouf Finan, general manager of La Reserve Geneve Hotel and Spa in Switzerland: "The spa has become a necessity. It is an essential business for hotels, like a restaurant or bar. Previously, it was just the preserve of the wealthy, but now more people want to take care of themselves."
Keith Burnet, Hilton's vice president of fitness and spa, agrees. "It is being demanded – our Park Lane hotel doesn't have a spa and it is having to compete with nearby hotels, such as the Mandarin Oriental, that do."
"The spa has become a necessity. It is an essential business for hotels, like a restaurant or bar."
Including a spa can bring financial benefits comparable to individual spa services and treatment packages, as well as revenue from membership fees and retail spaces offering clothing and spa-related merchandising, all of which adds to the bottom line.
It should be noted, though, that a 2004 survey by the International Spa Association (ISPA) found that the average spa operation achieved a 20.5% profit margin compared with 72.8% for rooms and 31% for food and beverages.
"Hotel spas do offer an opportunity for profit, which is far easier [than standalone spas], as it's a captive market," adds Burnet. "Indeed, faced with staying in a hotel bedroom or going to the hotel bar, it's easy to see why the spa has become a favoured destination for relieving executive stress."
Burnet has high hopes for Hilton's own spas. "We have worked with a number of spa brands, but in the next three or four months we will look to work with just one partner. We are trying to leverage someone else's brand and expertise. It's also to do with raising consumer confidence."
The Bliss Spa brand has worked with W Hotels in five hotels in the US: in New York, Chicago, Dallas, Los Angeles and San Francisco. Kerry O'Day, vice president of PR and marketing at Bliss Spa, explains the advantages of such an arrangement: "W was a modern, fresh brand that we could be aligned with, and in return we deliver a very fun vibe." La Reserve's Finan adds: "The difference between a good hotel spa and a bad one is the hotel staff's attention to detail – what goes on outside the treatment rooms is as important as what goes on in them."
If the spa is a recent addition, the focus should be on training and induction, so that cross-selling into the spa services becomes second nature. For example, O'Day says there is increasing demand for Bliss Spa services as part of a business package, whether that's a mini-massage between meetings or full spa treatments as part of a corporate away day.
"Marketing a spa facility requires specialist knowledge of the spa philosophy and the spa consumer."
However, Tracey Stapleton, managing director of the Spa PR company, strikes a note of caution: "While many hotels are investing huge sums of money in their spa facilities, they are not always allocated the budget to market this effectively. Marketing a spa facility requires specialist knowledge of the spa philosophy and the spa consumer. Often, the PR is left to a hotel marketing manager who has little interest or experience in spas."
It should be noted that incorporating a spa is no quick fix and facilities must match the quality of other services within the hotel – guests expect more than a massage table in the basement. Spas are also highly skilled, labour-intensive operations with high laundry bills.
Hotel management also needs to understand where they want to position their hotel spa – is it the business traveller market squeezing a massage into their schedules, the family holiday market or other leisure travellers? "There will be a need to balance residential and the day spa market with special promotions and different packages," adds Stapleton.
"We are definitely a destination spa," explains Francis Brennan, owner of the Park Kenmare Hotel in Kerry, Ireland, who consulted with ESPA's Susan Harmsworth to produce its spa concept. "People come here specifically to use the facilities. We don't have a swimming pool. We only allow adults into the spa and we want to provide an experience, so we don't sell individual treatments; we sell time within the spa."
The spa proposition at the Park Kenmare Samas spa, which means 'to awaken the senses' in Gaelic, appears to have paid dividends – it was recently voted one of Conde Nast Traveller's Top Ten European resorts.
Running a successful spa involves careful planning and a clear marketing strategy.
And there is more segmentation to come. "Spas are more than just pampering," says ISPA president Lynne Walker McNees. "They are essential to a healthy lifestyle. Our research shows that in 2005 more than two million spa-goers in the US took part in lifestyle classes such as healthy cookery lessons and seminars on managing stress. It's important that hotel spa operators and hoteliers enrich their guests' lives through education."
For hotel managers looking to jump on the spa bandwagon, there are potentially excellent returns, but only if the marketing and concept have been well thought out first. Running a successful spa involves careful planning and a clear marketing strategy. But for those who get it right, it can be a welcome addition to the bottom line.