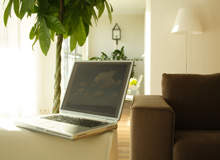 Think back to January 2000. As the new millennium dawned in the hospitality industry, optimism was rampant, despite the dotcom implosion. Travel levels were high and the economy on the whole was strong.
Hoteliers everywhere announced their 'next-generation' strategic plans and raced to keep pace with technology, implementing everything from automated wake-up calls to keyless card entry to high-speed data ports.
Travellers had discovered technology too. Over five million Americans had high-speed internet connections at home. High-tech gadgets such as TiVos, portable media devices, scanners and digital cameras were coveted as American consumers spent more money on home entertainment than ever before.
But as 2005 comes to a close, the landscape has changed. Hoteliers have been dealt several body blows, from 9/11 to reduced travel spending to fierce competition from niche hotels.
Travellers are more demanding than ever. Guests still expect a comfortable night's sleep, but they also want wireless internet, movies that start at their convenience and a customisable guest experience.
"Achieving guest loyalty will involve more than simply installing and layering technology after technology in the guestroom."
Technology sits at the heart of their demands. Over the last five years, technology has done more to shape future guests' expectations and preferences than any loyalty programme, room upgrade or 450 thread-count linen. There are many reasons to think that technology will continue to drive the guest experience, both today and tomorrow.
Looking ahead five or even ten years from now, questions remain. How will hoteliers extend the experience travellers are accustomed to at home, in the office, or even at the airport, to the hotel room?
Achieving guest loyalty will involve more than simply installing and layering technology after technology in the guestroom. Instead, hoteliers should consider these five insights when making any in-room technology decisions.
1. WHY WE TRAVEL IS CHANGING
Despite recent reports that overall traveller spend is declining, forecasts for the hospitality industry are generally favourable.
The recent optimism is fuelled by growth in two unexpected segments of the travel population: group business (business travellers attending conventions) and leisure.
While room-night stays have declined recently for transient business travellers, they have remained steady for group travel.
In addition, leisure room-nights have surpassed the business traveller segment and are forecast to increase further. The Travel Industry Association of America reported 1.9% and 2.9% increases in leisure travel volume for 2003 and 2004, respectively, and expected modest growth for 2005.
This shift merits serious consideration. Whether people travel for leisure or in groups, their decision-making is likely to be influenced by different factors and those decisions are likely to be made by different people.
The implication for hoteliers is simple: those in-room technologies that have appealed to business travellers in the past may not have the same appeal for their leisure counterparts.
Similarly, the group business segment may have different technology preferences. Their hotel choice may even be driven by meeting planners – a potentially critical factor in shaping group travellers' in-room experiences.
2. EVERY GENERATION USES TECHNOLOGY DIFFERENTLY
Hoteliers can learn a lot about their guests long before they even leave the house. Many inferences can be drawn about in-room technology preferences by understanding how people use technology in their homes and offices.
In the future, hotels will have to cater to the diverse technology preferences of three different generations: the baby boomers, generation X and generation Y.
The baby boomers: Born between 1946 and 1964, baby boomers have simple technology needs, driven less by entertainment and more by their desire to communicate with their colleagues and family.
They prefer straightforward plug-and-play technologies. Boomers were the first generation brought up with television and stillregard it as a primary form of entertainment.
Most boomers are computer-literate and comfortable using the internet. Over the next ten years, hoteliers should expect this community's comfort level with both PCs and the internet to increase as those accustomed to using these technologies in their offices enter retirement and become members of the growing leisure travel segment.
Generation X: Born between 1960 and the late 1970s, generation X-ers are technology-savvy entrepreneurs who have grown up with technologies such as PCs, handhelds and mobile phones. They carry many of these devices with them and have embraced the internet, which, with its limitless opportunities to share, personalise and create content, fuels their desire to personalise their travel experience.
Their comfort with technology makes them a particularly fickle group of technology consumers; they have low tolerance for technology that lags, has a high failure rate or does not live up to expectations. Rather than try to accommodate all their technology demands, hoteliers should create an in-room experience that speaks to their individuality.
Generation Y: Born between 1977 and 1993, generation Y-ers are the first 'wired' generation and expect to remain connected wherever they go. Always seeking opportunities to access and interact with their own content, they are the mostly digitally sophisticated of the three generations.
Nine out of ten teenagers have a home computer and more than half have internet access. More than half also carry their own mobile phone and a quarter have web-enabled phones. While this generation's affinity with the mobile phone could prove disruptive to the hospitality industry, hoteliers should not lose sight of why generation Y uses this device: to access content.
3. ACCESS TO CONTENT IS CRITICAL
Today's sustainable technologies, both inside and outside the guestroom, have one thing in common: they deliver content that the traveller wants to access.
In fact, content, whether produced by individuals or other providers, has spurred consumer adoption of several devices. Consider, for example, how new content offerings drove generation Y's adoption of text messaging.
In 2003, the voice and SMS provider AT&T collaborated with a reality television programme popular with generation Y, American Idol. Real-time text voting enabled viewers who were also AT&T subscribers to vote for their favourite 'idol', participate in polls and receive the latest news and updates. The strategy generated the highest US text messaging traffic ever seen – one show alone received more than 2.5 million text messages.
This kind of compelling content can drive adoption and, conversely, a lack of content can stall it. Another relatively new technology, high-definition TV (HDTV), has had trouble gaining traction. HDTV finds itself in a situation similar to that of colour TV 50 years ago; because its content is lagging, so is its rate of adoption.
Although many broadcasters have made a commitment to provide HD programming, offerings are still sparse and mostly sports-related. As a result, no one generation has shown a strong inclination for HD-supported TVs so far.
Several other technologies offer similar examples where content has driven adoption across the three generations. Everyone wants access to content, whether through television, laptop, handheld or mobile phone. The bottom line for the hotelier is this: focus first on the content that your guest expects and not on the device that delivers it.
4. FAMILIARITY BREEDS DISRUPTION
"The guest of the future will not favour any one device, and a 'loyal' guest will not fall into any one generational category."
As content increasingly trumps particular devices, in-room technology finds itself at a point of creative destruction.
Outfitting tomorrow's guestroom requires more than pay-per-view movies and broadband connections. Instead, access to content must be provided and channelled in a variety of different ways.
The hotelier may provide some of the content, perhaps custom-prepared and served up on a device that best suits an individual guest's preference. But expect the guest to provide most of the content – perhaps projected from a laptop onto a flat panel television or piped throughout the room from a portable music player in a cradle.
So a one-size solution will not fit all. Hoteliers will need a scalable in-room technology solution that allows them to respond efficiently to many diverse preferences and supports the plug-and-play capabilities of portable devices. Travellers will not think of the guestroom as their home away from home unless it supports the same devices that their homes do.
There will always be another gadget waiting to disrupt the hotelier's world. Hoteliers that want to 'lead' the technology race, rather than lag behind, need to provide the technology infrastructure that allows guests to access their content effortlessly.
5. LOYALTY IS LOST
Traditionally, technology in the guestroom has played a role in building and sustaining guest relationships and customer loyalty. But given the recent 'disruptions', hoteliers face a daunting task: how to create loyalty among an increasingly non-loyal audience.
Hoteliers cannot count on baby boomers to stick with them just because they always have, and thus far generations X and Y have given no indication that they understand the meaning of the word.
But despite apparent indifference towards hospitality brands, all three generations are loyal to their preferences for technology. Perhaps it is time to approach the loyalty conundrum differently.
To build a loyal following of guests, hoteliers will have to abandon their old loyalty laurels. In the future, hoteliers must align their appeals to guests' loyalty with guests' loyalty to their devices and desire for content.
This idea of creating loyalty by allowing travellers to remain loyal to their content is not an immediately obvious one. But remember the role of content in product adoption: when cable TV offered original content adoption soared; when the iPod made it possible for people to personalise their playlists sales of devices spiked; and when mobile provider partnerships allowed young people to interact with their favourite TV programmes SMS took off.
In the future, hoteliers can cultivate loyalty to their brands by fostering their guests' existing loyalties: to the content they care about and the vehicles that deliver it.
MEET THE GUEST OF THE FUTURE
The in-room technology race is not about revolutionary devices or complex functionality. Hoteliers take heed: the guest of the future will not favour any one device, and a 'loyal' guest will not fall into any one generational category. Guests of the future will be young and old, technology-savvyand technology-simple, and they will look to you to provide them with access to their content and the ability to personalise it.
This article is adapted from the CeME white paper 'The Guest of the Future: In-Room Technology Preferences Today and Tomorrow', presented at HITEC 2005, Los Angeles on 22 June 2005.