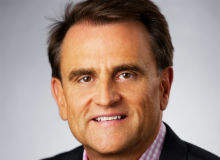 When you boast over 3,750 properties across ten brands and have a presence in 85 countries, driving any sort of group-wide initiative represents a seismic task. Regional and cultural variations, differing markets, competing voices, both internal and external, and a disparate organisational structure can make executing even the most basic of projects a logistical nightmare.
Of course the flipside is that when you get things right, the statistics make for impressive headlines. In October of this year, Hilton Worldwide announced an unprecedented saving of more than $74m in utility costs in 2010 alone. The figures behind this achievement were surprising: water use down 3.8% and energy consumption reduced by 6.6%; carbon output slashed by 7.8% and waste output cut by a fifth.
As the first multibrand hospitality company to make sustainability measurement a brand standard, leaders at Hilton Worldwide are insisting that this is only the start. By year-end, all properties across all brands should be up and running on the group's LightStay measurement system, a fundamental component of its commitment to cut CO2 emissions and waste output by 20%, and achieving a 10% reduction in water consumption by 2014.
It's a huge undertaking and one that is being led from the very top of the organisation. As president of global operations and development at Hilton Worldwide, you don't get much higher than Ian Carter. Formerly CEO of Hilton International prior to its amalgamation with Hilton Corporation, he is also the only member of the company's leadership team to have survived its 2007 acquisition by Blackstone. It is therefore somewhat unsurprising that he delves slightly further into Hilton's history than the 2010 LightStay launch when asked about the foundations for such ambitious targets.
"Hilton International acquired Scandic not long before I joined as CEO and was sold not long after," he begins. "Relatively speaking, it was pretty small, around 120 properties, largely in the Nordic countries, and had been acquired for all the normal business reasons – geographical spread, ease of integration, international expansion and so on. Perhaps its greatest legacy, however, is the sustainability programme we found already in place."
Ahead of the game
The acquisition went through in 2001, a time when environmental sustainability remained very much a CSR issue and was rarely a subject for discussion within multinational boardrooms. By the time Scandic was sold to private equity firm EQT in 2007 the business case for a fully integrated sustainability programme was still evolving and a high level of scepticism remained, but Hilton Worldwide felt as though it was now ahead of the game.
How well do you
really

know your competitors?

Access the most comprehensive Company Profiles on the market, powered by GlobalData. Save hours of research. Gain competitive edge.
Company Profile – free sample
Thank you!
Your download email will arrive shortly
Not ready to buy yet? Download a free sample
We are confident about the unique quality of our Company Profiles. However, we want you to make the most beneficial decision for your business, so we offer a free sample that you can download by submitting the below form
By GlobalData
"At an operating level, we were met by a whole range of best practises and Scandic was miles ahead of what was going on elsewhere," says Carter. "These things had certainly been noted during the course of the acquisition, but I don't think anyone fully realised quite what an impact they could have upon our company as a whole. A lot of it now seems common sense – measuring water consumption, power-activating key cards – but the overall effect forced us as a group to think about the way we did business. A lot of these initiatives spread out first across the Hilton International real estate, then were combined with what was already being done at Hilton Corporation to form our approach at Hilton Worldwide, and this has now culminated in LightStay."
"Hilton is committed to cutting CO2 emissions and waste output by 20%, and achieving a 10% reduction in water consumption by 2014."
This proprietary system, developed to calculate and analyse sustainability performance, measures multiple utility and operational metrics, including energy, water, carbon, housekeeping, paper product usage, waste, chemical storage, air quality and transportation. It also incorporates social networking tools that enable properties to communicate and share information, and features a meeting impact calculator element that works out the sustainability effect of any meeting or conference held at a property.
This last point reflects a shift in guest expectations that is set to gather pace over the coming years. While cost savings and legislative reforms are currently a greater driver for operators looking to cut emissions and waste, customers are also beginning to make their voices heard.
"I wouldn't say it's quite deafening yet," Carter explains, "and you certainly hear it more in some geographies than in others. What we are certainly witnessing, however, is large corporate clients really looking hard at these metrics. When negotiating contracts or looking at holding big meetings they will take how you perform environmentally into account.
"These corporations are also undergoing transformational processes and placing the sustainability agenda high on their priority list, so being able to tell them exactly what impact any decision might have puts us at a real advantage. LightStay enables us to package that information in pretty much any way they want it delivered."
Working in tandem with guests and supplier partners is a fundamental aspect of any successful sustainability programme, but so too is setting concrete targets for achievement. Such an approach raises the prospect of failure – a wishy-washy environmental 'mission statement' can leave plenty of room for manoeuvre – but Carter believes that a bit of bravery is required if one wishes to make genuine progress.
"The only way you ever really improve at anything is by starting to measure it," he says. "That inevitably comes with risk, but you have to be prepared for some hard truths. It's the same way that a focus on guest satisfaction has seen all operators develop ways of gauging quality of service; while it might seem a risk putting those numbers out there, we wouldn't do it if we didn't feel that we have the people, projects and processes in place to achieve our goals."
People power
'People' is a theme that Carter returns to frequently. Hilton Worldwide employs 500,000 of them directly and indirectly across its portfolio of franchised, managed and owned properties. Their buy-in is essential, but these efforts have chimed with staff at all levels within the enterprise.
"It's very difficult to measure," Carter says, "but there is certainly an intangible benefit when it comes to motivating team members and really getting them excited to represent this company. I see it wherever I travel in the world; they really believe in what we are doing and it acts as a great rallying cry internally. I continue to be amazed by how people get energised around the programme."
That includes property owners and franchisees, some of whom one might assume would be slightly concerned by any change to the status quo and a requirement to transform elements of behaviour. Carter dismisses such a scenario out of hand, but admits that one needs to be very considerate about how the message is conveyed.
"I think on the whole they get it, largely because it's difficult to argue with it not being the right thing to do and they see the wider shifts occurring across all industries and know they need to be a part of it," he explains. "But you also have to be able to articulate the business case – taking a very crude P&L perspective it's not costing them any more to operate this way. In fact, hotels spend more money on utilities than almost anything else. Managing costs, driving revenue, creating points of differentiation, controlling risk: these things are all music to our owners' ears, so we have not seen much push-back."
Carter acknowledges that some properties have started from a lower base than others and required greater incentivising. However, he also insists that many of the group's hotels were already undertaking almost all the commitments the LightStay programme requires, but without a properly structured system or consistent measuring tool through which to gauge success. In those cases it has not just been a question of installing a framework around such efforts and rewarding triumph, but also encouraging success stories to share best practises and provide guidance.
The networking side of the LightStay programme has been installed in order to help drive such conversation, enabling Hilton Worldwide properties, regardless of brand, to form partnerships, share ideas and track one another's progress. "A Hilton in Rome can neighbour with a Hampton in Ohio or a Doubletree in Beijing," Carter explains. "It allows them to activate locally but leverage our large global estate in order to manage their property to the best of their abilities."
Competitive instinct
As the first multinational, multibrand operator to introduce sustainability measurement tools group-wide, one wonders how long it will take for others to follow Hilton Worldwide's lead. Carter admits that there has been interest from competitors, but when it is put to him that he might like to share his new system with the Marriotts and IHGs of the world, he smilingly bats away the suggestion.
"Sharing of best practises with the competition is a bit of a grey area," he says with a chuckle. "There are always things best discussed at an association level, but we are hard-nosed enough to recognise that we live in a competitive world and LightStay provides real competitive advantage. I will do everything I can to promote and propagate it within Hilton Worldwide, but it remains proprietary."
For now, the other major players are having to play catch-up, but that may not always be the case. Integration on such a scale takes a huge amount of time and effort, and Carter is clear that the group needs to keep moving and the programme evolving. In what remains a transformational process, those on the ground must feel supported every step of the way.
"We don't treat sustainability as a separate silo; it has to be seen as a core discipline we use to help manage our business."
"We don't treat sustainability as a separate silo; it has to be seen as a core discipline we use to help manage our business – like IT, sales or finance," Carter begins. "But that's not easy. When you talk about integrating a culture and creating a standard it is not enough to just put a stake in the ground and start barking orders. What one must do is catalyse all the resources you have at your disposal to support your hotels. Make something a brand standard and it should drive learning and performance, and support resources.
"Competition is a wonderful thing as innovation tends to spur better performance from everyone. We're never shy to look at what others are doing in order to see what we might do better and others certainly feel the same way; there's a great set of companies in this industry, so I'm sure they'll not be too far behind."
---

This article was first published in our sister publication Hotel Management International.
---