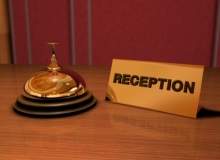 Frances Cook: How long has your company been providing CRS solutions to hotel operators?
Tom Murray: We were formerly SynXis and were acquired seven years ago by Sabre, but we were in the business about five years prior to that, providing the SynXis CRS system.
Drew Rosser: We've been doing this since the late 1990s. We launched our first CRS to market in 1999. After selling that CRS, we took a break from providing those services and focused on building other applications, as well as developing state-of-the-art websites. SpaLinx and MotionNotes came out of those efforts.
FC: Who are some of your major clients?
"A hotel brand or chain can present themselves as the CRS provider, thanks to the ability to white label the look and feel of all interfaces. This way, consumers see the chain's brand everywhere."
TM: We have a range of clients from independent hotels to some the premier luxury chains. Mandarin Oriental Hotel Group, the Jumeirah Hotel Group and the Shangri-La are some examples of the luxury chains that use our product.
We also have very large groups like Vantage, Kimpton Hotels and Preferred Hotel Group, plus a number of independent hotels, such as The Breakers.
Vantage, for example, has about 1,000 hotels using our system, but in total almost 13,000 hotels use the platform and we're just shy of about 3,000 customers.
DR: We built Windsurfer with chains in mind and making sure that all the functionality needed by them would be there, but it can certainly serve independent hotels as well. The application is very flexible and customisable to suit the specific type of client we are serving.
How well do you really know your competitors?
Access the most comprehensive Company Profiles on the market, powered by GlobalData. Save hours of research. Gain competitive edge.
Company Profile – free sample
Thank you!
Your download email will arrive shortly
Not ready to buy yet? Download a free sample
We are confident about the unique quality of our Company Profiles. However, we want you to make the most beneficial decision for your business, so we offer a free sample that you can download by submitting the below form
By GlobalData
Our largest chain has around 1,500 hotels, then we have chains with a couple of hundred hotels, plus we also have some independent properties. Sceptre will be moving over to us on 1 March and Desires Hotels came to us in December 2011. Sceptre will bring about 600 properties.
FC: Can you offer an overview of what your CRS product does?
TM: We describe it as a single point from which to do all of your distribution. It provides hotels with the ability to create their inventory in our system and build out their rooms, rates and revenue management strategies.
One of our strengths is that we can actually interface directly with a client's property management, revenue management and customer relationship management systems and synchronise data in real time between them. This means at any point in time we have an accurate picture of all their inventory and availability for the hotel.
This provides a hotelier with the tools they need to manage the distribution of that inventory to make it available across a variety of distribution channels. For example, we provide a booking agent solution that you can incorporate into a hotel website which can be branded so it looks exactly like the hotel website, in terms of look and feel. It is very seamless.
When their customers click on 'make a reservation' they transition to a site hosted by us, yet they would never know.
"Our customers see a significant lift in their activity as a result of using our platform. The system provides hoteliers with a robust perspective as to how their portfolio is performing across all channels and a way to manage it centrally."
We provide connectivity to the GDSs (global distribution system) – major travel agency systems such as Sabre and Amadeus – and also provide distribution to the OTAs, such as Expedia and Travelocity.
In fact we connect to about 53 of these travel sites and to approximately 200 partner sites. We also have a voice agent product, an application you would use in your call centre. You can either use that tool in your own call centre or we can provide the call centre services.
We provide a central place from which the hotelier can manage that distribution centrally and make decisions by channel on pricing and availability. Hoteliers can also configure at a channel level what products and promotions are available. It also offers a single image of inventory that allows hoteliers to maximise their distribution and rates.
DR: Windsurfer is the CRS and the administrative side of the application where hotels load in rates and availability, which are then distributed to all the different electronic channels. The hotel's website is just one distribution channel, the main one of course, but we also connect hotels to all the GDSs and OTAs – we have direct connections into Expedia and Travelocity and we're currently building one into Booking.com.
On top of that, we have interfaces that allow the hotelier to manage, in most cases, all their rates and availability at the PMS level – these are then replicated in the CRS and reflected on all distribution channels. The reservations that are booked on those channels come back through into the CRS and then down into the PMS.
A hotel brand or chain can present themselves as the CRS provider, if preferred, thanks to the ability to white label the look and feel of all interfaces. This way, consumers see the chain's brand everywhere.
The system also has a call-centre interface, a web-based UI that a central reservation office can log into and access the hotel's rates and availability and book reservations for callers. TUBE is a flash-based internet booking engine, it is just one channel that the CRS disperses rates and inventory to.
We also have an HTML engine, which is the most commonly used. Tube was really designed for hotels selling a lifestyle, or an image, more than just a room and a rate. This is because Tube puts a lot more emphasis on imagery than the HTML booking engine does – it supports video for example. So a hotel that has video can load it into Windsurfer for their consumers to view during the booking process.
FC: What hardware is required to run the system?
TM: Ultimately it just requires access to the internet, a computer and a browser. One of the beauties of this system is that it is SAAS based so no set-up is required at the hotel. We host and operate it out of a corporate data centre.
The product is what we call a single instance multitenant model, so we have a single implementation of our application that has plenty of room for growth, so as our customer's business grows we can easily absorb any uptake in transactional activity whether that is booking, shopping or integration.
I would say it is especially appealing to a smaller hotel because there is no up-front investment and the pricing model is generally transaction based, so per booking. The beauty of that is as the business ebbs and flows the cost of using the product moves accordingly.
DR: All hoteliers need is an internet connection because it is a SAAS model. The client is given a user name and password and as long as they have an internet connection they can get in.
FC: Does the product work on other platforms, such as mobile phones?
TM: We have a mobile booking solution, which isn't a native application but a web application, which will work on any device supporting the browser interface. We do have the ability to develop native applications and we have done this for some customers.
We even provide an API (application programming interface) and will allow our customers to actually write their own interface to our system. Some customers want to present themselves in a way that is unique to their brand, so they want to build a custom application. We provide a way for the hotelier and their technology partner or team to build that interface where they can shop and book against our platform directly.
DR: We have a mobile booking engine, a Facebook booking engine and an Ajax booking engine, which works on tablets such as an iPad, so the system can be viewed on any device.
FC: How much can your CRS product improve a client's business and what lies ahead?
"For hoteliers, it is no longer just about putting heads on beds and hoping that when the consumers turn up they go to the restaurant or spa, we want to help them to sell as much as possible prior the consumer's visit."
TM: Our customers see a significant lift in their activity as a result of using our platform. The system provides hoteliers with a robust perspective as to how their portfolio is performing across all channels and a way to manage it centrally.
Going forward we're going to develop our offering. In 2011 we acquired a PMS company, a SAAS-based PMS product that we're integrating with our CRS product, plus we've also built some revenue management capabilities on our platform. We will also continue to build out our guest profile and customer relationship management capabilities into something we're calling HES (hospitality enterprise solution), the goal of that is to provide a single SAAS or cloud-based product and an even broader set of capabilities to our customer, so we can be the single vendor who meets all of the hotel distribution and guest management needs in a single product.
DR: Analysis of the hotelier's business is done through the reports and analytics that are in the CRS itself. There are also two free apps for the hotelier, one is for the iPhone, which can be downloaded from the app store, while the other is for the iPad. The iPad app is very dynamic in terms of the graphical nature of the reports, it includes lots of pie charts and bar charts so hoteliers can really see all their activity across any date range. We've built relationships with other vendors too, to further benefit clients. One of these is RateGain. It has a shopping tool, which we've integrated it into the CRS, which allows a hotel to compare the rates of its competitors across various different channels.
In terms of what's next, we have just partnered with a new application called Hotel IQ, a business intelligence application that interfaces with the hotel's PMS and their sales and catering system. It extracts data out of those systems and compiles it into a web-based report.
So not only does it allow them to view all the historical information, but also they can see out into the future. It shows hoteliers where they are excelling and where they are not. In the future it will be accessible through the same single CRS login and will be a very powerful addition to the Windsurfer package.
FC: What challenges have you had to overcome?
TM: In the data centre, our platform is supported by more than 200 servers from a lot of industry leading hardware companies like HP, Cisco, Oracle and Microsoft. We're constantly looking at what the best hardware and software solutions are so we can be as stable and reliable as possible. We do take some scheduled outages for maintenance but we're trying to reduce that so that eventually we will have zero downtime.
From a challenges standpoint, I would say PCI (payment card industry) compliance – how we manage and maintain client data – was one of the biggest challenges, but we have been compliant now for a number of years.
Another challenge now is PII (personally identifiable information) which ensures we have the proper process and security around how we capture and manage personal information, such as email and home addresses. That becomes even more challenging because being a global company we need to be aware of the regional laws around how we maintain that data.
DR: Every hotel is different and I don't think any CRS developer gets to the point where they are actually finished. Dealing with other vendors is probably the most difficult part as there are major components of the system that require us to contract with other providers. You have to have the participation of all these other organizations to make the CRS work effectively.
FC: What is the future for CRS?
TM: The architecture of the system is going to change. For example, we do about 1.2 billion shopping requests a year at the moment and that will continue to evolve. We will see the biggest leaps in terms of how hoteliers and guests interact with that data. I think we are going to see more movement to mobile, with more people shopping and booking more on their phones and leveraging social media.
How hotels present themselves to their guests is going to evolve over time and a lot of it comes down to the devices. The most rapid changes will be the way people are interacting with the hotel. Today we focus a lot on shopping and booking, but this will shift, for example, to checking in, checking out and ordering room service.
DR: Our position here is not to look at CRS as a system that is trying strictly to sell a room to a consumer. We're trying to generate revenue for the hotel in as many different areas as possible. We're always trying to create a conversion opportunity. For example, allowing the consumer to purchase a bottle of wine is a conversion opportunity, so is scheduling transportation to and from the airport, spa treatments and consumer sign-ups for the loyalty programme, these are some of the things that we are working towards.
For hoteliers, it is no longer just about putting heads on beds and hoping that when the consumers turn up they go to the restaurant or spa, we want to help them to sell as much as possible prior the consumer's visit. It helps them to manage their operations and the communication needs to happen before the guest arrives, during their stay and after they leave.