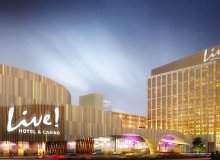 Marriott International signed a $12.2bn agreement to acquire Starwood Hotels & Resorts Worldwide.
Combining Starwood's international brands with Marriott's presence in the luxury and select-service tiers, the acquisition was expected to create the world's largest hotel company.
Starwood shareholders will receive 0.92 shares of Marriott International class A common stock, and $2.00 for each share of Starwood common stock.
The combined entity was expected to have 1.1 million rooms in more than 5,500 hotels, spread across more than 100 countries.
Deloitte revealed that London was voted Europe's most attractive hotel investment destination for the second year running.
In the company's survey of senior hospitality industry figures, around 31% of respondents chose London as the number one hotel investment destination.
Barcelona and Madrid came in joint second place at 27%, while Amsterdam ranked as the third city at 26%.
Hilton Hotels announced eight new hotels for its newly launched Canopy by Hilton brand.
The new hotels will be opened at West Palm Beach, Downtown Denver, Southwest Waterfront in Washington DC, Tulane Avenue in New Orleans, Uptown Dallas, Harbor Point in Baltimore, Mill District in Minneapolis, and The Loop in Chicago.
The Tulane Avenue property is a former oil and gas building developed in 1959.
Stadium Casino secured zoning approval from the Philadelphia City Council Rules Committee for a new hotel and casino resort in Stadium District, South Philadelphia, US.
The $450m project is to be built at 900 Packer Avenue, near the Philadelphia Sports Complex.
In late 2014, a casino licence was secured for the project from the Pennsylvania Gaming Control Board in the Commonwealth.
Hilton hotels reported a point of sales system (POS) malware attack similar to Starwood Hotels & Resorts'.
The hotel chain said that some of its systems had been attacked by malware, and that it had identified and taken action to eliminate it.
The company investigated the matter with third-party forensics experts, law enforcement, and payment card companies.
The Ritz-Carlton Hotel company and YTL Hotels partnered to develop two new luxury hotels in the Asia-Pacific region.
The Ritz-Carlton, Koh Samui hotel will be built in Thailand, while the Ritz-Carlton Reserve will be constructed in Niseko Village at the base of Mount Niseko-Annupuri, Japan.
Scheduled for completion in 2020, the ski-in and ski-out Ritz-Carlton Reserve will be the first of its kind in Japan, and will feature 50 rooms.
Dubai-based Jumeirah Group and Google launched a new online platform providing access to Burj Al Arab Jumeirah, the world's most luxurious hotel.
Found on the Jumeirah website, Jumeirah Inside allows users to make bookings and access never-before-seen footage of the hotel.
Jumeirah Group Brand, Digital and Loyalty group vice-president Ross McAuley said: "Jumeirah Inside is a world first for the hospitality sector.
54 Starwood Hotels point-of-sale systems in North America were infected with a malware designed to collect payment card data.
The payment systems were infected with malware between November 2014 and October 2015.
The affected hotels included the Sheraton New York Times Square hotel, the Westin New York, Grand Central New York, and The St. Regis BalHarbour Resort in Florida