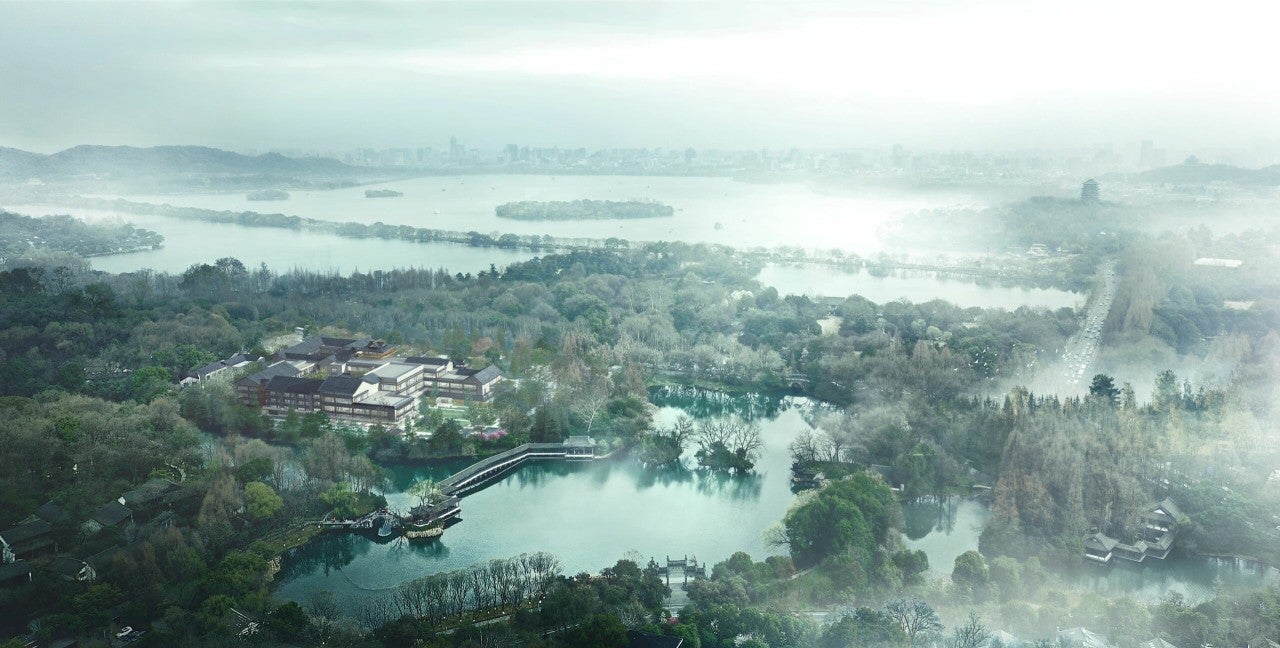 Accor has partnered with and Zhejiang Tourism Investment Group to open new Emblems Collection brand hotel in China.
Expected to open in 2024, Emblems Collection hotel in Hangzhou will feature 126 rooms.
Located at the West Lake of Hangzhou, the new luxury property offers guests with convenient access to the Fish Viewing at the Flower Pond.
The property will be within 20-minute drive to major tourist attractions including Broken Bridge, Dragon Well (Long Jing), Meijiawu, and Xixi National Wetland Park.
The Hangzhou Xiaoshan International airport is 35km from the resort, while Hangzhou city centre is ten minutes away.
Emblems Collection hotel in Hangzhou will be designed by ACRC, The Architectural Design & Research Institute of Zhejiang University. The Human Landscape Research Institute, China Academy of Art is responsible for landscaping.
Cheng Chung Design is contracted for interior designing.
Accor Greater China CEO Gary Rosen said: "We are honoured to have been chosen by Zhejiang Tourism Investment Group to bring our shared vision to life.
"The new Emblems Collection hotel in Hangzhou will be an idyllic retreat like none other – a slice of Heaven on Earth in the heart of a world heritage site.
"The bespoke approach of the Emblems Collection brand allows the destination and history of each of its properties to shine, giving us the opportunity to create a distinctive luxury experience in West Lake that is transformative, soulful, and will fully connect our guests to the ancient wonders and timeless beauty of this special part of the world."
The new property in Hangzhou will complement the brand's first signing, Guiyang Art Centre Hotel, Emblems Collection in Guizhou province.
Accor aims to expand its Emblems Collection to 60 properties globally by 2030.
Late last month, the hospitality company opened a new three-storey property in Uzbekistan.