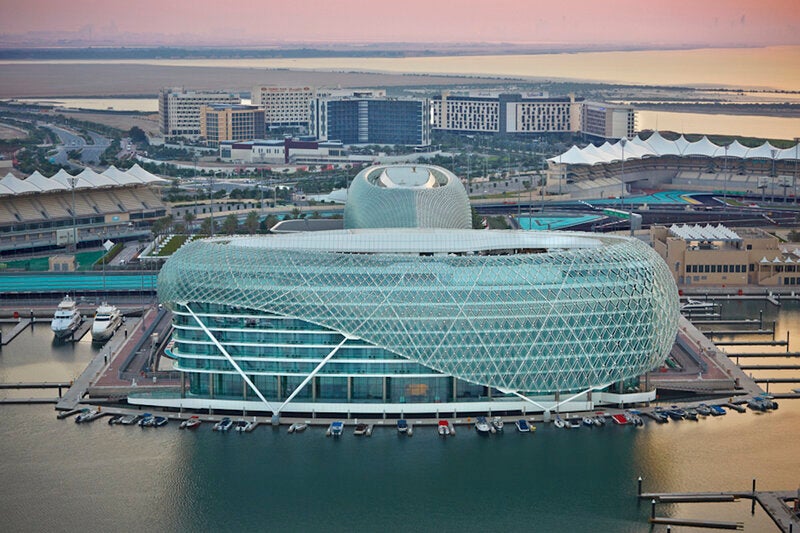 Aldar Properties in Abu Dhabi has achieved a 'Go Safe' certification from the Department of Culture and Tourism for all its hotels.
This makes it the first company in Abu Dhabi to have a portfolio of nine hotels comply with the scheme's 361 protocols.
With this certification, the company achieved a milestone that represents the safety standards of its venues and enhanced readiness to welcome residents and tourists.
Aldar Properties chief investment officer Jassem Saleh Busaibe said: "The Abu Dhabi Government has always put the wellbeing of the Emirate's residents and tourists at the heart of its policies, and the Go Safe programme is yet another best-in-class example of this.
"With all of Aldar's hotels now certified as Go Safe-compliant, our guests can enjoy their stay with the utmost peace of mind and rest assured that their preferred venue abides by the highest standards of health and safety.
"We look forward to welcoming many more guests to our hotels over the months to come and would like to thank the Department of Culture and Tourism for their invaluable support."
Aldar is actively implementing the Go Safe programme's protocols across its extensive leisure, retail and property portfolio to offer consumer wellbeing.
The certification scheme features 361 protocols that range from hotel preparedness, overall customer experience and operations.
Currently, Go Safe primarily focuses on hotels and tourist attractions.
Go Safe has been developed by the Abu Dhabi Department for Culture and Tourism and is a voluntary programme ensuring health and safety standards of hotels and tourist attractions are adapted to accommodate the evolving needs due to the pandemic.
All measures are revised and updated regularly to ensure continued adherence with global best practice.