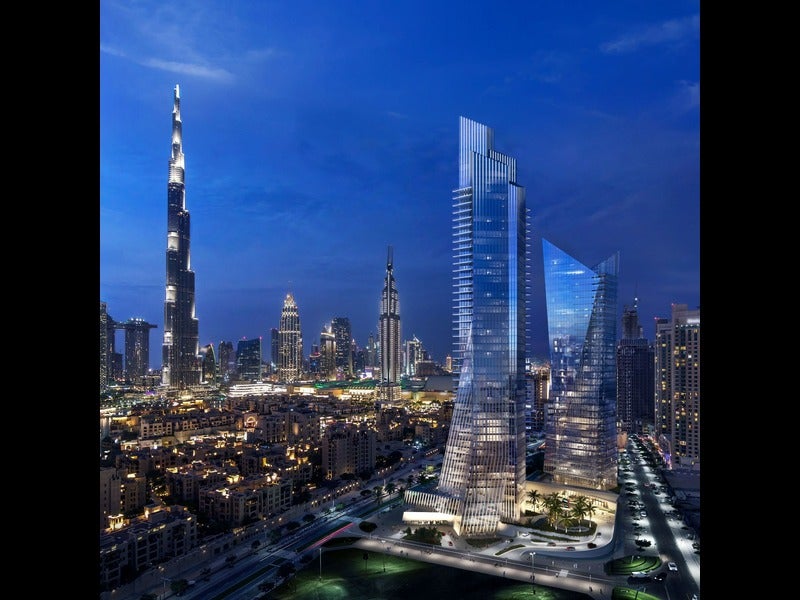 Hotel management company SH Hotels & Resorts has announced the opening of Baccarat Hotel & Residences Dubai in 2026.
The hotel forms a part of a luxurious, mixed-use project in downtown Dubai, facing the world-famous Burj Khalifa.
Architectural firm Studio Libeskind designed the property's twin tapering towers, which will combine luxury hotel with full-service branded suites.
The property will feature 144 guestrooms, with a third of them being suites.
It will include 49 Baccarat-branded private residences designed by London-based studio 1508.
Among the food and beverage offerings to be provided by the hotel will include a dining space with indoor and outdoor seating, private dining rooms, a poolside bar, and Grand Salon.
Grand Salon will serve morning pastries, afternoon tea, and a champagne and wine.
Baccarat Hotel Dubai will be owned and developed by diversified investment firm Shamal Holding, and managed by SH Hotels & Resorts' affiliated and regional team in London.
SH Hotels & Resorts chairman Barry Sternlicht said: "We are thrilled to be partners in the development of this extraordinary hotel and residences in one of the top travel destinations in the world.
"The Baccarat brand celebrates the quality of light and where is the sun more spectacular than in the Middle East. Our artisans will work to create a spectacular property to take its place among the most revered in the world. We are excited for this project's gleaming future."
Located in the heart of downtown Dubai, guests will have easy access to new and old Dubai, including skyscrapers. It will offer panoramic views of the Dubai Frame, to Al Fahidi Fort and the Dubai Creek.