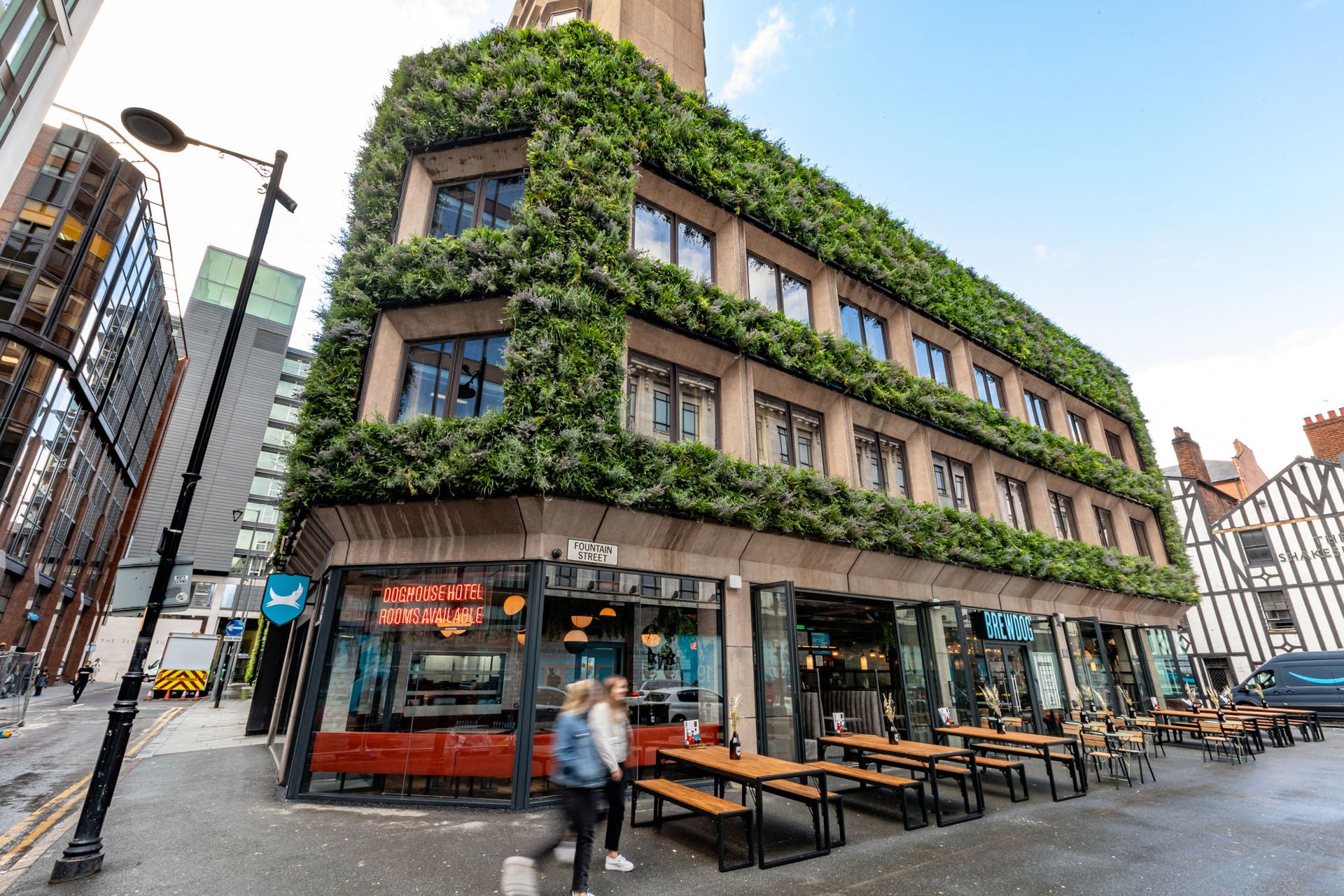 Independent Scottish craft brewer BrewDog has opened the North's first craft beer hotel named as DogHouse Manchester in the UK.
Located five minutes from the Northern Quarter, the carbon negative hotel provides 18 overnight craft beer themed sustainable rooms.
Each room is equipped with an in-shower beer fridge, beer taps, and a mini bar that is fully loaded with BrewDog's craft beers and seasonal brews.
Other guest amenities at DogHouse Manchester include a complimentary beer on arrival, in-room guitar, record player and Bluetooth-compatible music system, as well as a free Brompton bike hire.
In addition, free beer will be offered as reward for guests who opt to reuse room towels.
The hotel also features a roof top bar with a taco hut and ten taps serving top quality beer.
Furthermore, the hotel offers free passes to the local gym for its guests.
Guests at DogHouse can order hotdogs via WhatsApp throughout the day, while burgers, wings and brunch are part of room service menu and served between 7am and 10pm.
The dog-friendly hotel also offers a complimentary canine package that includes dog beds, bowls and treats for overnight stays with the pets.
BrewDog co-founder James Watt said: "DogHouse Manchester marks a new era for the craft beer revolution. In the last ten years we've turned the craft beer scene on its head and are once again demonstrating the power of beer.
"As always, our army of Punks fuels every mission, and the DogHouse is just a small part of the epic journey we're making together.
"With our DogHouse hotels, we want to inspire a new kind of hospitality experience, combining our biggest passions: travel and incredible beer – with sustainability at its core."
In 2018, BrewDog opened DogHouse Columbus in Ohio, US, and The Kennels – city-centre mini-hotels – in Columbus and Aberdeen, Scotland in 2019.