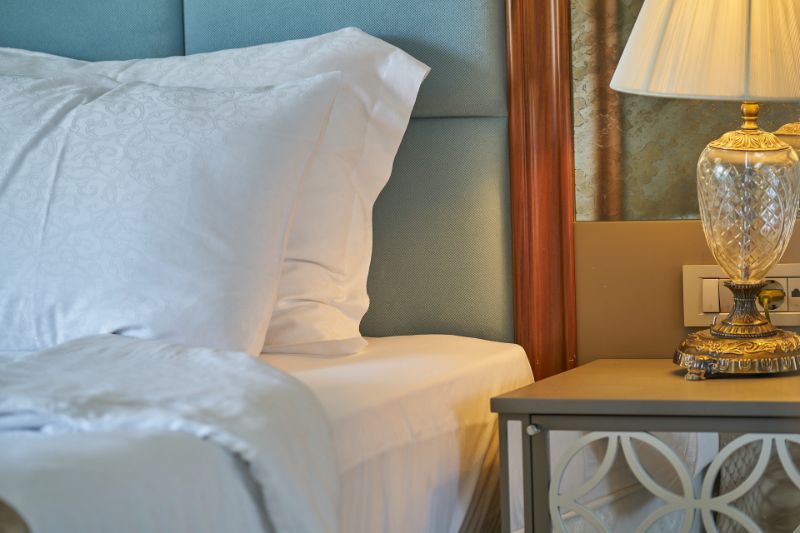 The two Taj hotels in Dubai has adopted enhanced safety and hygiene measures amid increasing cleanliness concerns among guests following the Covid-19 crisis.
A subsidiary of hospitality firm Indian Hotels Company (IHCL), Taj Hotels operates two locations in Dubai- Taj Dubai and Taj Jumeirah Lakes Towers.
The former continued its operations, while Taj Jumeirah Lakes Towers is set to resume business this week.
According to Trade Arabia News Service, the new measures are expected to help in regaining customer confidence.
The new measures are aligned with the guidelines and protocols issued by the World Health Organization (WHO), the Dubai Health Authority (DHA) and Dubai Municipality (DM).
Steps include mandatory temperature checks for every associate and visitor using non-invasive laser thermometers before they enter the premises. The visitor luggage will also be sterilisation at the entrance of the hotels.
All guests will receive hygiene kits comprising hospital-grade face mask, hand sanitiser, disinfectant wipes and disposable gloves.
The hotel authorities will implement contact-free check-in procedures, while rooms will be allocated following a deep-cleaning and a rest period of 24 hours.
All surfaces including interior decorations will be disinfected regularly using a DHA approved alcohol-based sanitiser.
The restaurants in the hotels have also restructured seating arrangement to ensure 2m distance between tables. QR code menus were also introduced to minimise contact.
On the other hand, in-room dining service is made available 24-hours.
The fitness centre at the hotel will operate at 50% capacity, while swimming pool, spa and other facilities will remain closed.
Customers are also encouraged to settle bills using digital payment methods.
Furthermore, front-end employees such as baggage handlers, valets and housekeeping staff among others were trained on social distancing guidelines.
Notably, Taj's parent IHCL announced last month that it will implement enhanced safety and hygiene protocols across its portfolio.