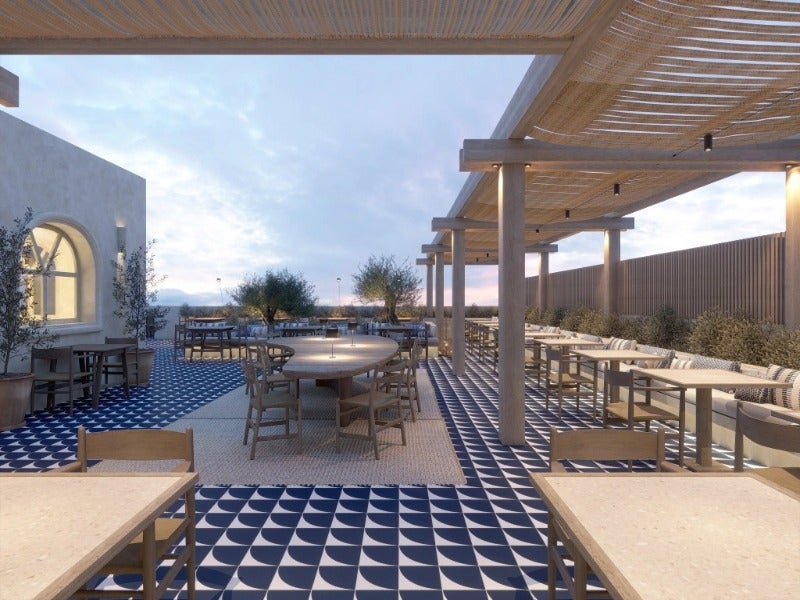 Hilton has signed a franchise agreement with Zetland Capital to open Lindian Village Beach Resort Rhodes, Curio Collection by Hilton in Rhodes, Greece.
The 196-room resort, which is scheduled to open by the summer of 2023, will be managed by SWOT Hospitality.
It is the latest in a line of resort properties under the brand in the Greek island destinations.
It will provide sea views, garden views, and access to a private sandy beach, and located in the south-eastern part of the island, close to the town of Lindos, Acropolis, and several historic sites dating from the Archaic period to the post-Byzantine times.
The Lindian Village Beach Resort Rhodes will be the first Curio Collection hotel in Rhodes, which is one of the most popular Greek islands, known for its natural beauty and historical legacy.
The guest rooms of Lindian Village Beach Resort Rhodes will have a private outdoor space, with 85 of them also featuring a private pool or hot tub.
The resort will feature five restaurants providing a variety of local and international cuisines, two bars, and one gelateria all with concept designed by owner of Michelin star restaurants, Trastelis Group.
The property will also have two outdoor swimming pools, a fitness centre, a spa, a tennis court, and two conference rooms that can accommodate up to 150 guests.
Hilton Europe, Middle East, and Africa senior vice president Patrick Fitzgibbon said: "Joining more than 60 Curio Collection by Hilton hotels trading or under development in Europe, Middle East, and Africa, we are delighted to announce the signing of Lindian Village Beach Resort Rhodes, in partnership with Zetland Capital and management company SWOT Hospitality.
"An increasingly popular destination, welcoming more than 5 million international travellers so far last year, Rhodes is an ideal location for Curio's unique upscale offering. This fantastic resort marks Curio's continued growth in popular island holiday destinations, following recent openings in Santorini, Crete, and Sardinia."
Zetland Capital founder and chief investment officer Ahmed Hamdani said: "Following significant refurbishment, we are excited to announce Curio Collection by Hilton's first hotel in Rhodes. Located ten minutes drive from the high-end picturesque town of Lindos, with numerous restaurants and a private beach, Lindian Village Beach Resort Rhodes is sure to be a hit with travellers."