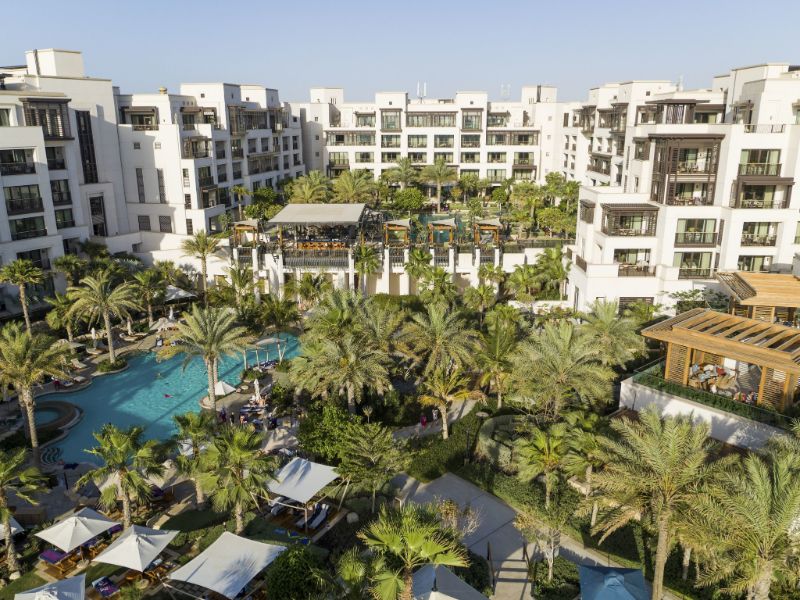 Jumeirah Al Naseem, a luxury hotel in Dubai, has received the Bureau Veritas Safeguard label for maintaining stringent health and hygiene standards.
Bureau Veritas, a global certification company, awarded the label following rigorous testing procedures. It involved carrying out remote and field audits to ensure all protective measures are implemented effectively.
It is said that Jumeirah Al Naseem is the first hotel in the world to receive the certification.
The step is expected to reassure guests and restore customer confidence as the hospitality industry seek to rebound from the impact of Covid-19 pandemic.
Jumeirah Group CEO José Silva said: "The safety of our guests and colleagues has always been our utmost priority.  We have a long-standing relationship with Bureau Veritas, working with them since 2018 to oversee our HACCP certification for food safety and implementing health, safety and environment compliance audits globally.
"The current situation requires us to go even further to validate the protective measures in place and achieving the Bureau Veritas Safeguard Label is an important step in restoring confidence and demonstrating our commitment to operate our hotels to the highest global standards."
Jumeirah Group has implemented a series of measures across its hotels to ensure the safety of the customers and its staff.
It includes daily temperature checks, implementing social distancing guidelines and extensive hygiene training for all employees. The hotel group has also mandated wearing protective masks and increasing the cleaning and sanitisation of guest rooms.
After a check-out, the respective room will remain vacant for three days as an additional safety measure.
If it is not possible due to high demand, the room will undergo a complete sanitisation fogging process.