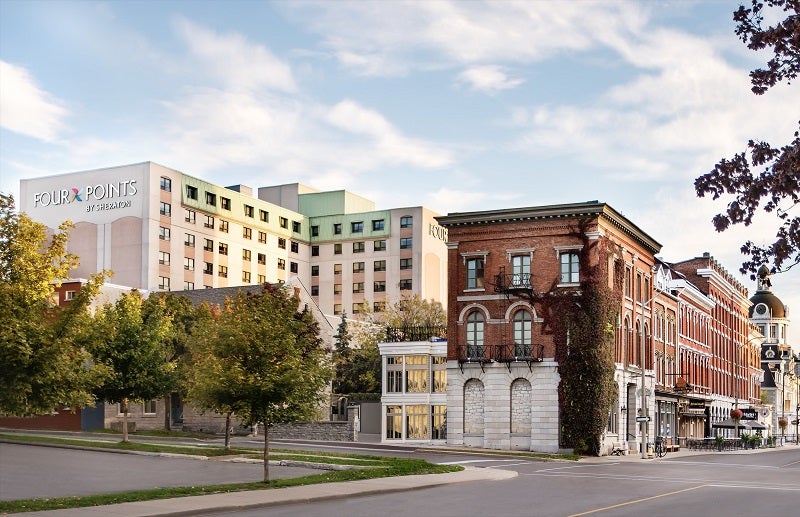 Easton's Group of Hotels, The Gupta Group's hospitality division, has announced the acquisition of Four Points by Sheraton Kingston in Canada.
The latest addition will be the 10th Marriott property under Easton's ownership and management, expanding the group's footprint across Ontario and Quebec.
The hotel features 169 guestrooms and nearly 18,000ft2 of space dedicated to host meetings and events, claimed to be the largest event space available among hotels across Kingston.
Ideally located near a waterfront, the Four Points by Sheraton Kingston also provides guests quick access to restaurants, shopping zones and popular tourist destinations.
The Gupta Group ambassadress and chairwoman Reetu Gupta said: "We are so excited today to welcome the Four Points by Sheraton Kingston into the Easton's Group of Hotels family!
"This hotel is unique in its location and has a beautiful history in Kingston. We look forward to welcoming new and returning guests with our signature levels of care and service."
The Four Points by Sheraton Kingston was built in 1994 on the site of the historic British American Hotel.
Four Points by Sheraton, with over 300 hotels across the world, offers various amenities to cater to the needs of business travellers.
The Four Points' signature Best Brews features two local craft beers.
The Easton's Group of Hotels manages as many as 20 hotels across Canada. Its flagship hotels include brands such as Hilton, Marriott/Starwood and IHG.
With distinct offerings for both business and leisure travellers, the hotel network also plans to expand to new locations.