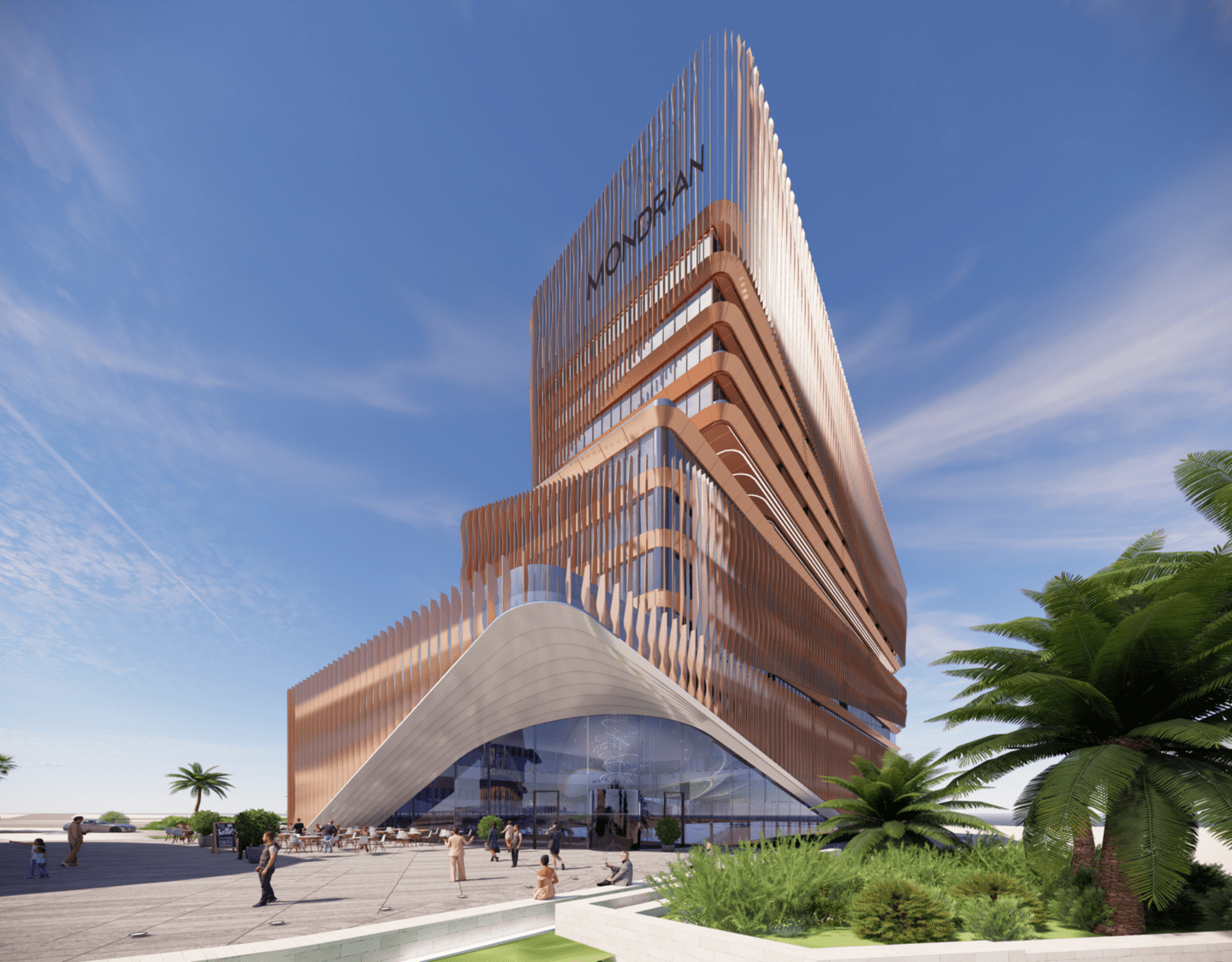 Hospitality developer and operator Ennismore has signed an agreement with Olayan Financing Company (OFC) to open Mondrian Riyadh Al Malga Hotel and Residences, in Riyadh, Saudi Arabia, in 2026.
It will be the first hotel for Ennismore in Saudi Arabia.
Mondrian Riyadh Al Malga Hotel and Residences will feature 200 guest rooms comprising 130 standard rooms and suites, 25 one-bedroom, 35 two-bedroom, and ten three-bedroom service apartments.
The hotel will also have three new restaurants and lounges by Carte Blanched, Ennismore's in-house F&B concept studio.
Interior architect Tristan Di Plessis will develop the hotel project.
The hotel will be LEED certified, indicating that the property will be built with emphasis on energy and water efficiency, lower carbon emissions, and better indoor air quality.
Owned by Olayan Financing Company, the hotel will be developed as part of the Al Malga Urban Village, a mixed-use project.
The new Mondrian hotel's location has easy access to tourist attractions, such as Boulevard Riyadh, Najd Village and the King Abdullah Financial District.
Olayan Financing Company CEO Nabeel Al-Amudi said: "We are delighted to team up with Ennismore for this exciting project, which will bring one of the world's most sought-after hospitality brands to the Kingdom.
"Our partnerships with leading global players come as part of OFC's long-term strategy to meet the evolving needs of residents and tourists in Saudi Arabia and support the Kingdom's journey toward achieving the goals of Vision 2030, the wise leadership's roadmap to sustainable prosperity."
Ennismore co-CEO Gaurav Bhushan said: "We are excited to be partnering with Olayan Financing Company to bring the first Mondrian Hotel and Residence to Saudi Arabia and the first Ennismore property to the country's capital, Riyadh.
"Mondrian Riyadh Al Malga will bring the city a unique lifestyle and hospitality experience. We look forward to raising the bar as a cultural and gastronomic destination for discerning travellers and locals alike."