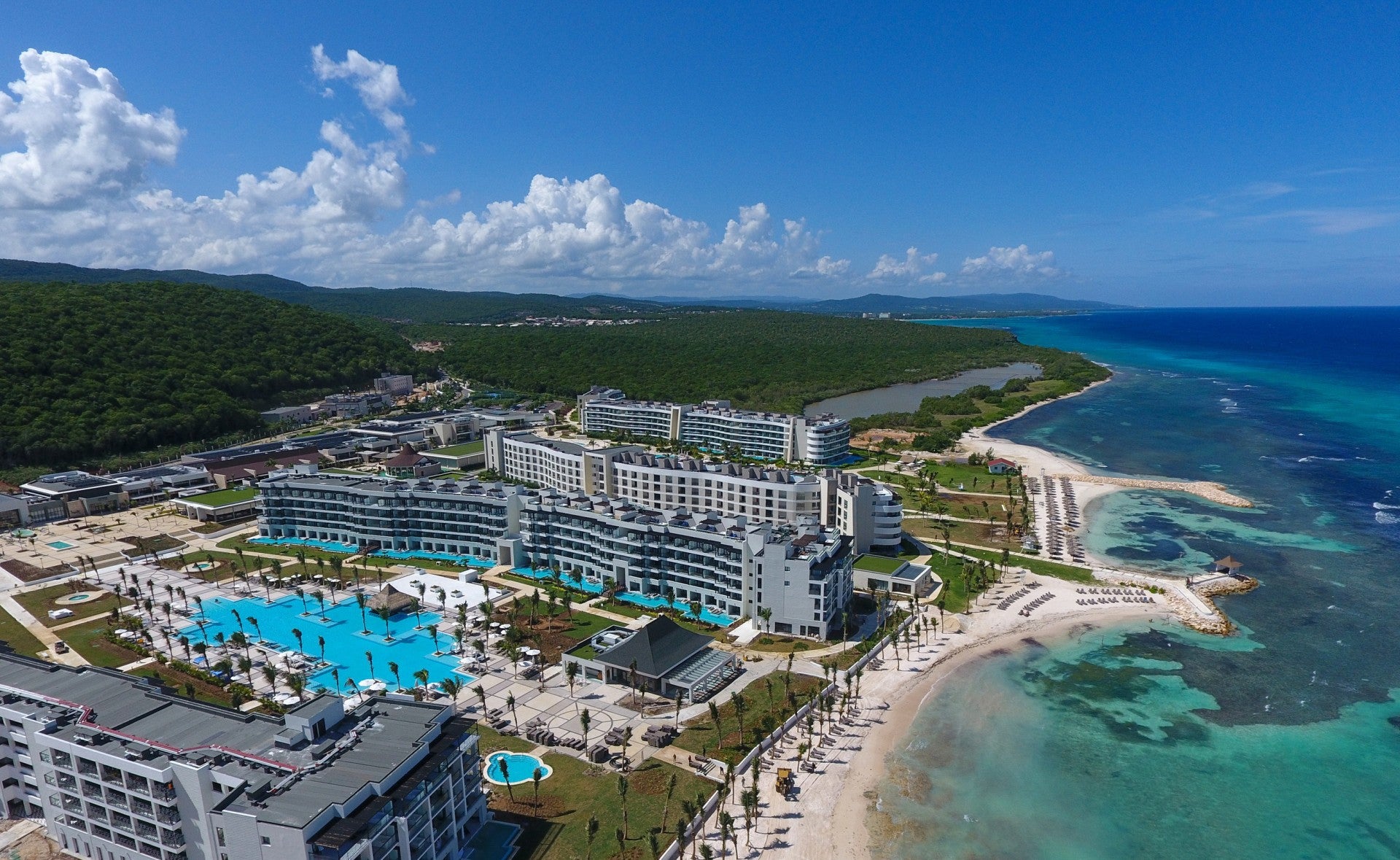 H10 Hotels has opened its newly built five-star resort, Ocean Eden Bay, for Adults Only on the seafront at Coral Spring in Jamaica.
Ocean Eden Bay marks H10 Hotels' second property in Jamaica after the Ocean Coral Spring resort that opened in December 2019.
H10 Hotels now has seven properties in the Caribbean including the Riviera Maya and two more in Punta Cana.
Ocean Eden Bay has 444 rooms and exclusive suites with amenities including Minibar, in-room safe, coffee machine, climate control system and others.
The five-star resort offers a swimming pool, a jacuzzi and a private beach area, as well as four exclusive bars.
Dining venues include buffet restaurant Captain's Market, and five themed à la carte restaurants including the Marlin Restaurant, which caters fish and seafood specialties, the Bluemoon Restaurant serving French cuisine, the Steak House and The elegant Senses Restaurant.
Ocean Eden Bay offers four meeting rooms with movable partitions to make 840m² space for up to 800 people.
Guests will have access to all of Ocean Coral Spring's facilities and services, including Despacio Spa Centre, a gym, a bowling alley, two tennis courts, a multi-sports court and the Dive It! diving centre.
Other guest amenities include complimentary Wi-Fi in all its facilities, an Internet Corner and free car parking facilities.
The hotel will offer all the established safety and hygiene measures, based on the company's Safety Program protocol for a safe stay.
In compliance with the established procedures, the hotel will be Covid-19 Hygiene Response-certified by the external consultant Preverisk Group.