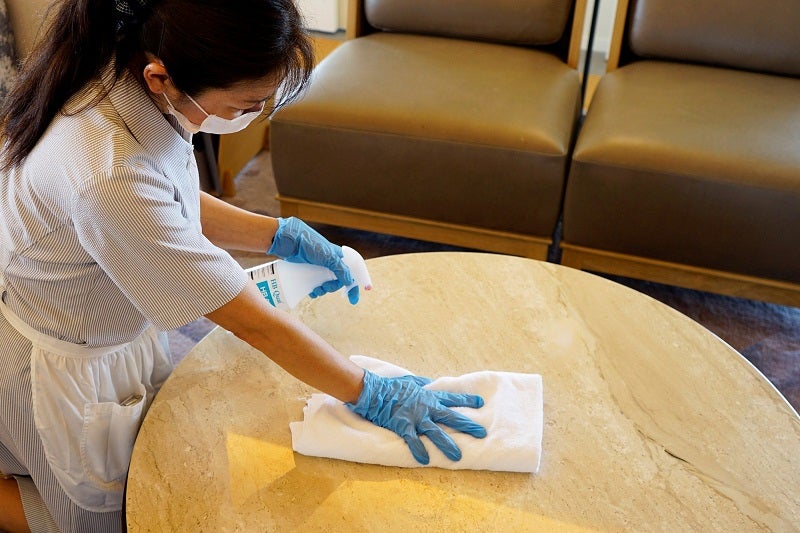 Halekulani Okinawa has reopened and is welcoming back guests with new safety and sanitation protocols in collaboration with hygiene and infection prevention solutions provider Ecolab.
To ensure the health, safety and wellbeing of its guests as well as employees, the hotel is now offering new Hygiene Promotion Program.
Together, the 360-room resort Halekulani and Ecolab built the hotel's Hygiene Promotion Program that covers a series of new safety measures and protocols supported by a scientific approach to hygienic cleaning procedures.
The hotel resumed operations on 1 June, following decision by the Japanese government to lift the state of emergency.
Halekulani Okinawa general manager Jun Yoshie said: "We are dedicated to delivering a clean, healthy stay that safeguards our guests' health and wellbeing while still providing the highest level of hospitality the Halekulani brand is known for.
"Since our grand opening in July 2019, Halekulani Okinawa has helped many guests create unforgettable experiences and we look forward to doing so once again."
The programme consists of various hygiene management initiatives, including new disinfection and sanitisation practices, employee training, social distancing guidelines and new guest services.
It has been designed to set a new standard of hygiene and cleanliness across the property's guest rooms, restaurants and public spaces, through improved sanitisation and disinfection practices.
Under the programme, high-contact surfaces in guest rooms, such as doorknobs, light switches and remote controls will be disinfected with medical-grade cleaning products.
Furthermore, the programme mandates disinfection of high-traffic common areas every three hours.
A total of 300 employees also received training as part of the programme in strict accordance with Ecolab standards prior to reopening.
This is aimed at ensuring the new protocols and procedures are being implemented throughout the property.
Halekulani Okinawa installed an acrylic board at the front desk to ease the check-in and check-out process and also launched a new 'Express Checkout' service for guests.