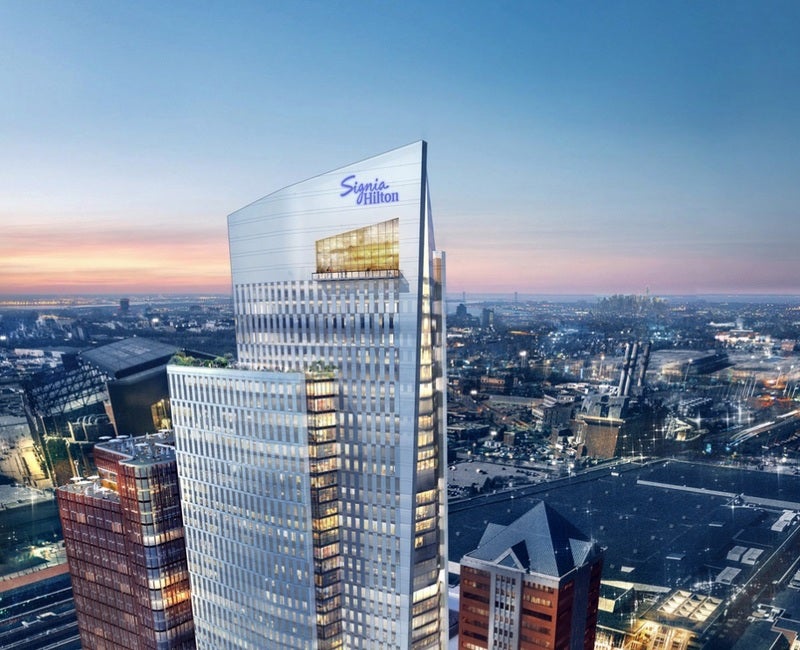 Global hospitably firm Hilton has launched its new meetings-and-events-focused hotel brand Signia Hilton.
It is the 17th brand of Hilton that will be focus on high-end meetings and events for meeting professionals and sophisticated business travellers.
Hilton president and CEO Christopher Nassetta said: "In our 100th year of hospitality, we are more focused than ever on providing exceptional experiences to all of our guests – and that includes evolving those experiences to meet their changing needs.
"We are proud to launch Signia Hilton, which exemplifies our innovative spirit and will raise the bar on what it means to deliver truly customer-inspired hospitality."
Each hotel under the new Signia Hilton brand will include a minimum of 500 guest rooms and 75ft² per key of flexible meetings and events space.
Additionally, each property of the new brand will offer, as claimed by Hilton, impressive arrivals, unmatched lobby experiences, modern guest rooms, a destination bar, a signature restaurant, improved wellness experiences among other facilities.
Hilton full service brands senior vice president and global head David Marr said: "Signia Hilton grew from feedback from top meeting professionals, owners, developers and guests.
"After countless hours of collaboration, together, we created Signia Hilton, a brand that will resonate with travelers, 'wow' meeting professionals and set a new, elevated standard for the meetings and events industry."
Signia Hilton will operate as a global brand with a curated portfolio of hotels in top urban and resort locales. It will include Signia Hilton Orlando Bonnet Creek, Signia Hilton Atlanta and Signia Hilton Indianapolis.