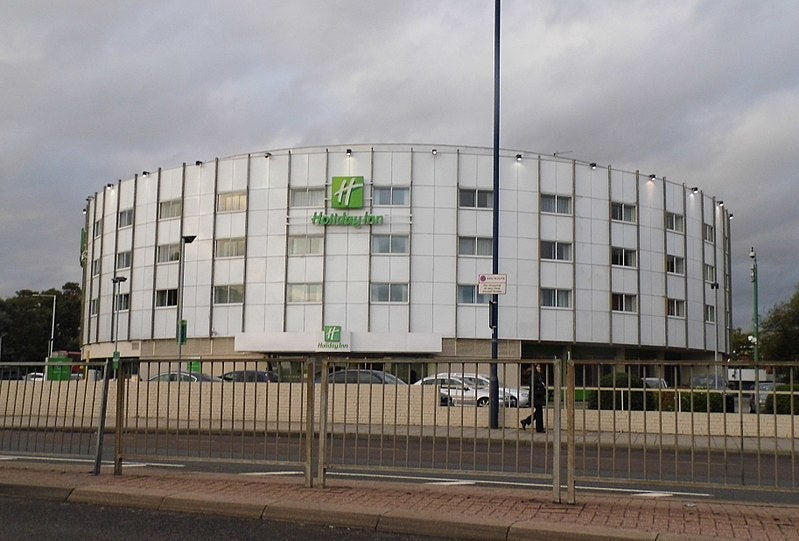 ---
Visit our Covid-19 microsite for the latest coronavirus news, analysis and updates
---
Follow the latest updates of the coronavirus (Covid-19) outbreak on our timeline.
---
The Holiday Inn Heathrow Ariel hotel at London Heathrow Airport has been block-booked to serve as a potential quarantine zone for people entering the UK with Covid-19 coronavirus symptoms.
The UK Department of Health said that the hotel will be closed for as long as needed and will be used for the coronavirus patients at least until March.
The epidemic has so far killed 1,873 people and infected more than 73,300 people. The UK has tested 4,501 people for the virus and nine cases were found to be positive on 17 February.
Travellers arriving at Heathrow with the symptoms and repatriated Britons from other countries or the Diamond Princess cruise ship will be transferred to the hotel.
The government has also started advanced monitoring of travellers at airports that offer direct flights from China.
In addition, it deployed a team of public health experts at Heathrow to help passengers from China who are sick.
The UK Government previously used a hotel in Milton Keynes as a quarantine centre for people who were evacuated from the epidemic epicentre in Wuhan, China.
Other guests who pre-booked rooms at the hotel will be transferred to other sister hotels.
The UK Foreign Office is also planning to evacuate its citizens from the cruise ship that is quarantined in Japan.
The cruise ship has 454 confirmed cases of the Covid-19, as of 17 February.
The government faced increasing pressure to evacuate its citizens trapped on the ship as other countries have started preparations to evacuate.
On 17 February, the US evacuated approximately 300 of its citizens from the ship from Tokyo Haneda Airport.
Canada, Hong Kong, India, Australia and Italy have started preparations to evacuate their nationals.
Last month, major international hotel groups operators such as InterContinental Hotels (IHG) and Grand Hyatt planned to waive fees for Chinese hotel cancellations after the outbreak.