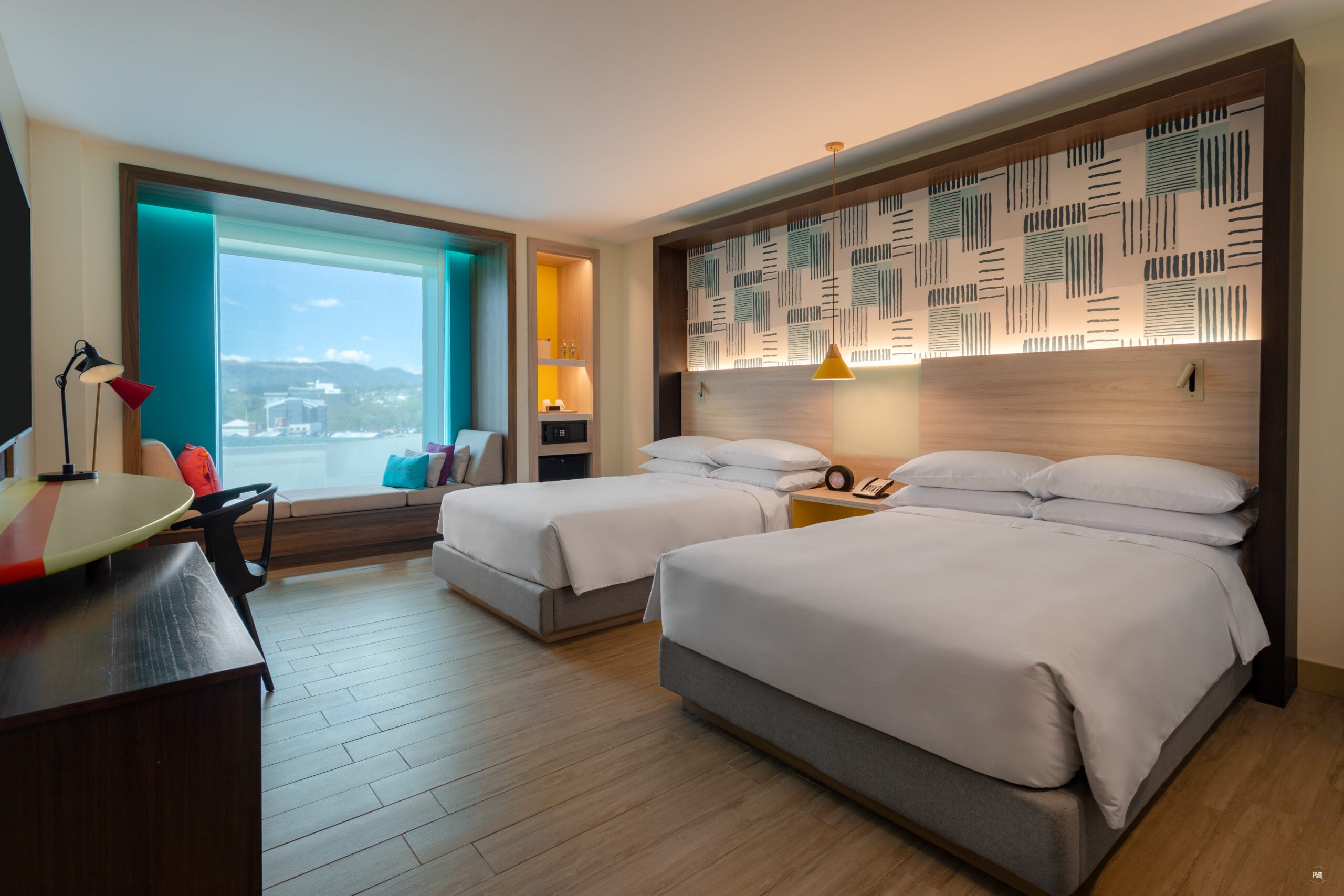 Full service upper-upscale lifestyle brand Hyatt Centric has announced that its first property in El Salvador opened in the country's capital city.
Hyatt Centric San Salvador is located 45 minutes from El Salvador International Airport and is conveniently accessible to major attractions including Bicentenario Park, Multiplaza and the National Museum of Anthropology MUNA.
The property is also just 30 minutes away from major El Salvador beaches at Calle El Pedregal and Avenida Sergio Paiz.
Located in the Soho Cascadas Mall, the hotel has 138 guestrooms, including three expansive suites and other guest amenities, as well as a 24-hour fitness centre.
Hyatt Centric San Salvador boasts five modern meeting rooms equipped with advanced technology and 4,545ft2 of event space designed for hosting up to 100 guests.
Dining venues include the hotel's signature restaurant, Las Tunas, catering Salvadoran cuisine and El Mercadito Café, which serves coffee including bourbon and Paca Mara.
In addition, the hotel's rooftop bar, Sunset Pool and Bar, treats guests with cocktails and views of the mountain range.
Hyatt Centric San Salvador general manager Gabriel Borralles said: "Whether traveling for work or play, Hyatt Centric San Salvador provides an experience for guests to immerse themselves in the Salvadoran culture right in the heart the city, minutes from many of the area's top landmarks.
"Our staff of local experts are proud to uphold Hyatt's purpose of care to our guests, and we're excited to showcase our unique culture when we welcome guests to this beautiful new hotel."
In December last year, the brand opened its first hotel, Hyatt Centric Jumeirah Dubai, in the Middle East.