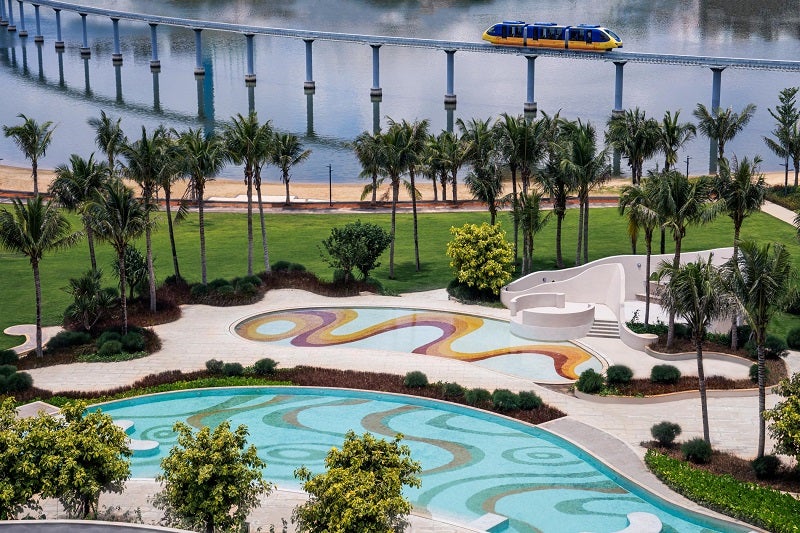 Hyatt Hotels Corporation has opened a 1,000-room ocean-themed hotel at Hainan R&F Ocean Paradise, an integrated resort that consists of Hainan R&F Ocean Paradise Resort, R&F Water Park and many marine-themed hotels, in Hainan, China.
Dubbed Hyatt Regency Hainan Ocean Paradise Resort, the hotel is claimed to combine coastal views with a resort ambiance.
Hyatt Regency Hainan Ocean Paradise Resort general manager Jenkin Li said: "Guests of Hyatt Regency Hainan Ocean Paradise Resort will encounter new perspectives on vacation, relaxation and collaborations surrounded by breathtaking views of the South China Sea and Hainan Island.
"We aim to create an oceanic resort ambience that provides guests with the Hyatt Regency brand's signature seamless and energising stays enhanced with genuine, caring service."
The hotel's coastal location enables guests to enjoy adventures to Sanya's islands, shopping and dining, including Nanwan Monkey Islet and Sanya International Duty Free Shopping Complex.
It is also located within an hour's drive from Sanya Phoenix International Airport.
Its 29 suites offer guests the choice of connecting twin-bed rooms. All the 1,000 guestrooms offer views of the South China Sea. Each room also offers amenities, such as in-room espresso machines and MyCast to enjoy streaming experience directly from a phone or tablet to the television.
There are 108 family rooms with 625ft2 space and fun sleeping caves for kids.
Its three waterfront restaurants and lounges offer Italian, Hainanese and Chinese flavours. Market Café's open kitchens serve breakfast and dinner in addition to an all-day à la carte menu.
The hotel's lounge extends from the lobby to an oceanfront terrace. Guests can enjoy drinks and light refreshments at the lounge. The Pool Bar provides poolside cocktails and snacks.
It offers 43,000ft2 of meeting and event space. Besides 36,000ft2 Seafront Lawn, the hotel has a 3,400ft2 Regency Ballroom with a 1,345ft2 foyer. Two private salons can also be combined to serve as a 1,200ft2 function room.
The three ocean-view swimming pools are set within landscaped gardens, and the 24-hour fitness centre is equipped with weights and cardio equipment that enables guests to work out at their convenience.