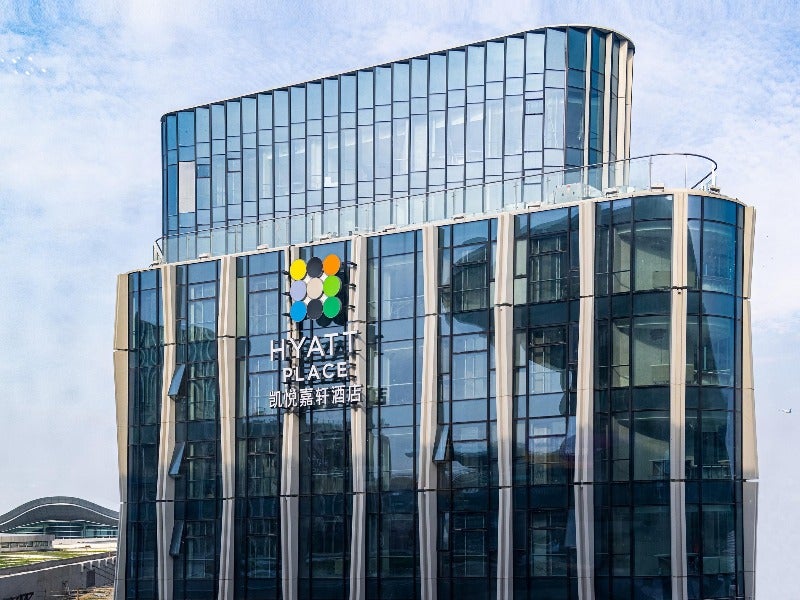 Hyatt has announced the opening of the Hyatt Place Hangzhou International Airport, making it the first Hyatt Place hotel to open in Hangzhou, the capital city of China's Zhejiang province.
The new hotel is claimed to offer a user-friendly design, a relaxed ambience, and useful amenities, such as free Wi-Fi and 24-hour dining options aimed at multi-tasking travellers.
Hangzhou Xiaoshan International Airport Company Limited has developed the hotel.
The Hyatt Place Hangzhou International Airport has 472 spacious guestrooms, including 24 suites with separate sleep spaces, work, and a Cozy Corner sofa-sleeper.
Among the other amenities provided include a fitness centre that features cardio equipment with LCD touchscreens; breakfast with hot and cold dishes, fresh fruit as well as local and regional specialities; The Kitchen restaurant that serves freshly prepared meals 24/7; a necessities programme for forgotten items that guests can buy, borrow or enjoy for free; a 2,637ft2 event room offering flexible, high-tech meeting and function space.
Hyatt Place Hangzhou International Airport general manager Katharine Li said: "As Hangzhou continues to grow and thrive economically, and the new Terminal 4 in Hangzhou International Airport is officially put into service, we are excited to add to the momentum by welcoming the first Hyatt Place hotel to the area.
"With our smartly designed social spaces and guestrooms with separate work and sleep areas, our multitasking guests can easily accomplish what they need to do while on the road."
The hotel is located inside the airport terminal with direct access to the departure and arrival areas and the ground transportation hub via indoor walkways.