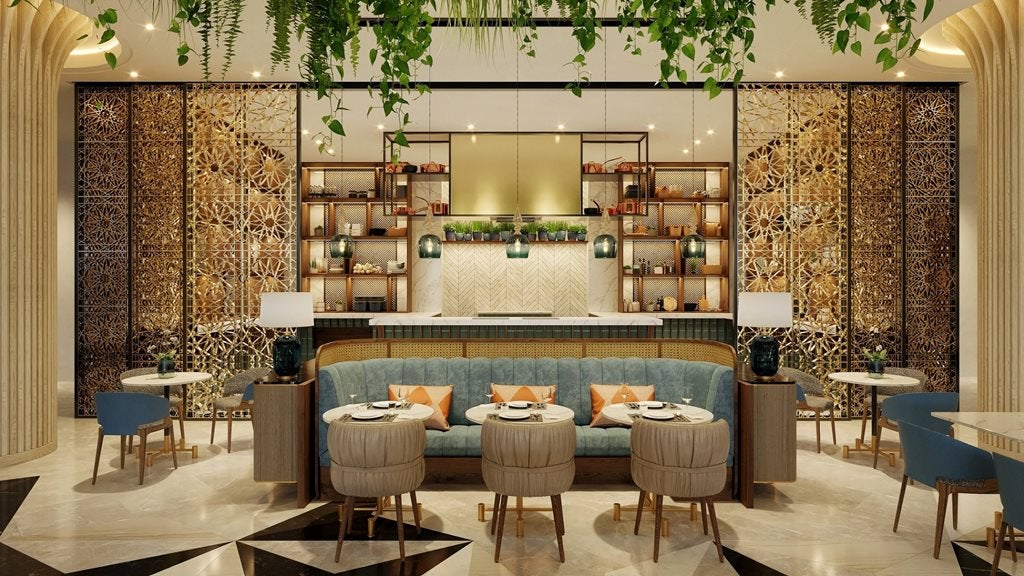 Hotel management company Kempinski has expanded its portfolio with a luxury property in the port city of Yanbu in western Saudi Arabia.
Scheduled to open later this year, Kempinski Hotel & Resort Yanbu is less than 2.5hr drive to Al Madinah and 3.5hr to Makkah.
The Yanbu International Airport, which offers both domestic and international flights, is located 20 minutes from the property.
Kempinski Group chief executive officer and Kempinski board chairman Bernold Schroeder said: "The expansion of our portfolio in Saudi Arabia is a crucial and important step for Kempinski and we are delighted to be able to offer together with Osama Al-Mutabagani and Al Jazeerah Hotels & Resorts a new luxury hotel destination here in Yanbu.
"This very special opening on the Red Sea strengthens our commitment to significant growth and adds an extraordinary hotel to our presence in the Kingdom.
"This follows the Kempinski Hotel Al Othman Al Khobar, our advanced projects in Makkah and Al Madinah and the future project in Al Olaya district in Riyadh. We, at Kempinski, are committed to the collective drive that will see Vision 2030 achieved."
Prior to reopening as a luxury five-star hotel, the property will undergo renovation and repositioning in the next few months. As part of this, the number of deluxe rooms will be reduced.
Kempinski Hotel & Resort Yanbu will feature 23 additional suites, 12 villas and 48 apartments.
The property will boast five high-quality restaurants and lounges, an infinity pool, a fitness centre, a private beach, meeting, and conference spaces.
In addition, the hotel will have a separate and exclusive 3000m2 Ladies' Spa featuring steam baths, treatment rooms, restaurant, tea lounge and others.
In a separate development, Kempinski Hotels signed a management agreement for the upcoming five-star Kempinski Al Qeshan Hotel in Riyadh.
Slated to open in approximately four years, the 35-storey building will feature 150 rooms and suites, as well as ten serviced apartments.
The hotel will feature separate spa for ladies and men, two high-class restaurants, rooftop lounge and terrace with a pool.