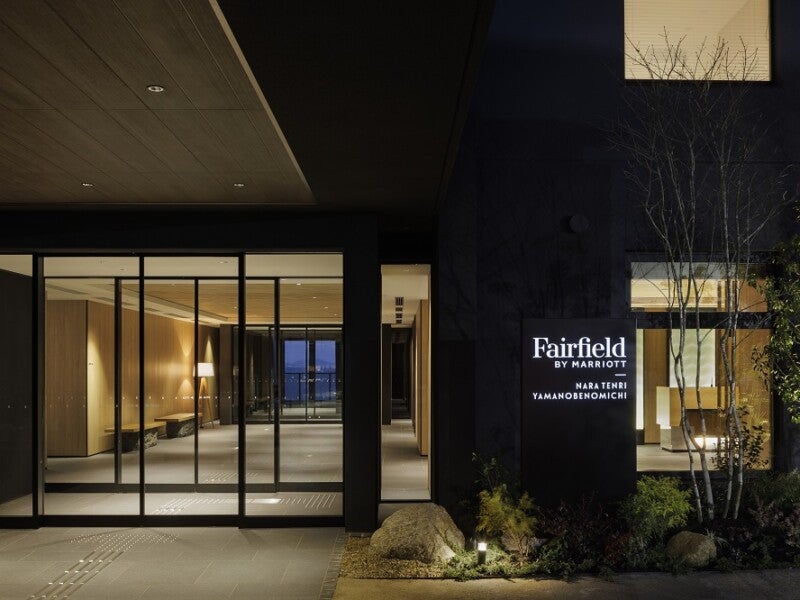 Marriott International has revealed plans to expand its Fairfield by Marriott brand in Asia Pacific with seven properties planned to open in Japan this year.
The new Fairfield hotels will be located across four prefectures including Nara, Hokkaido, Hyogo, and Okayama.
As part of the plan, Marriott opened 99-room Fairfield by Marriott Nara Tenri Yamanobenomichi on 21 March.
The company expects to open 102-room Fairfield by Marriott Hokkaido Eniwa in the city of Eniwa City and 78-room Fairfield by Marriott Hokkaido Naganuma on 26 May this year.
In June, it will open Fairfield by Marriott Hokkaido Minamifurano featuring 78 rooms.
Furthermore, Marriott will open two more hotels in November, including 73-room Fairfield by Marriott Hyogo Kannabe Highland and 99-room Fairfield by Marriott Okayama Hiruzen Highland.
In December, it will add to its portfolio 100-room Fairfield by Marriott Hyogo Minamiawaji located adjacent to the Fukura Bay in the southern part of Awaji Island.
According to the company, each room of these hotels range from 21 to 25m2 in size and offer complimentary Wi-Fi, and a space-saving shower booth.
The planned openings are part of Fairfield by Marriott Michi-no-Eki project in Japan, a collaboration the company started with Sekisui House in 2018.
It will take the project's portfolio to a total of 21 hotels across nine prefectures in the country by the end of this year.
Marriott Asia Pacific (excluding China) president Rajeev Menon said: "We are very excited to continue to expand the Fairfield portfolio across Japan in collaboration with Sekisui House.
"We have seen great success with Fairfield's 'Michi-no-Eki' project, with 14 Fairfield by Marriott hotels already open across five prefectures in the country.
"We look forward to continuing to expand the brand's footprint with new additions delivering Fairfield's friendly service and warm hospitality in little-known destinations across Japan."
Recently, Marriott signed an agreement with Baraka Lodges to open its first luxury safari lodge in Masai Mara, Kenya.