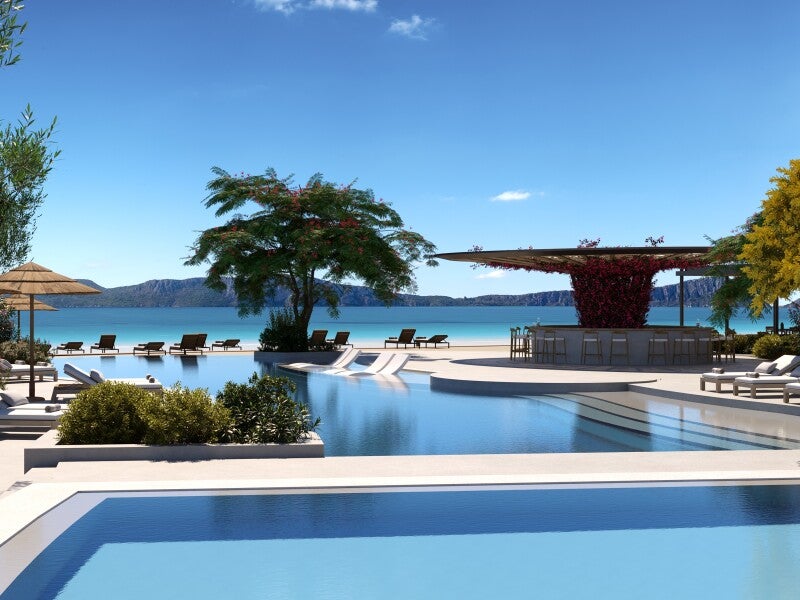 Marriott International has partnered with high end tourism and real estate developer and operator TEMES to develop W Costa Navarino, the first W Hotels Worldwide hotel in Greece.
Located in Navarino Waterfront, which is an integrated resort of Costa Navarino, the new property will be part of the W Escapes.
Greek architects Tombazis and Associates Architects have designed the hotel, while the interior is led by London-based MKV Design.
Greece Marriott International Europe, Middle East & Africa luxury brands vice-president Candice D'Cruz said: ''We are thrilled to build on our fantastic relationship with TEMES S.A. to open W Costa Navarino, strengthening Marriott International's presence in this Mediterranean paradise.
"Joining our portfolio of coveted W Escapes around the world, W Costa Navarino will add a distinct take on modern luxury to Navarino Waterfront. We look forward to welcoming free-spirited travellers to this new luxury playground."
W Costa Navarino will have 246 rooms, suites, and villas, many of which will feature private pools staged in the Bay of Navarino.
Dining venues include a destination beach club, all day dining Culinary Square, a sunset bar, and the signature W Living Room.
In addition, the partnership plans to add Tennis courts and a water sports hub.
The property offer guest with access to four signature golf courses and other outdoor programming including biking, hiking, rock-climbing, and sailing.
Slated to open in summer 2022, W Costa Navarino will be the latest addition in the European portfolio of W Escapes.
It follows hotels in Spain, Switzerland, and Portugal.