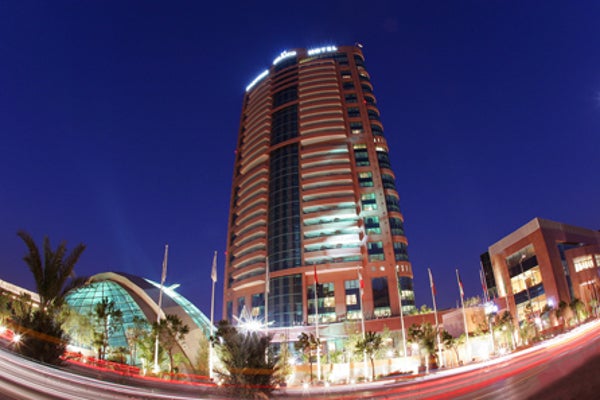 In an effort to enhance sustainability, Hilton Worldwide has launched an energy-saving initiative at its three hotels in South Africa: Hilton Sandton, Hilton Durban and Hilton Cape Town.
The company said that it would install over 17,000 energy-saving lights and LED globes at these properties over the next three months.
The global hospitality group believes the move will help Hilton save 2.6 million kilowatt hours a year and reduce carbon dioxide emissions by 2,700t per year.
Vinesh Hurrychurn, Hilton Worldwide director of engineering operations, Middle East & Africa, said the demand for energy in South Africa is a major concern and one of the main reasons Hilton decided to launch the initiative in the country.
To make the project successful, the group has partnered with South African electricity generator and distributor Eskom and lighting globes supplier Philips.
Andrew Etzinger, Eskom senior general manager, integrated demand management, said that the new partnership is one of the biggest corporate sustainability schemes with which Eskom has been involved.
Hilton is considering rolling out the initiative across its properties throughout the Middle East and Africa over the next year.
In 2009, the company implemented LightStay, a sustainability tracking system that measures energy, water use, waste and carbon output, to improve hotel performance while reducing Hilton's environmental impact.
The move enabled Hilton Worldwide to save more than $74m in utility costs, including a 6.6% drop in energy use, a 7.8% reduction of carbon input, 19% less waste output, and a 3.8% decrease in water use.
CAPTION: Hilton Worldwide's energy-saving initiative in South Africa will be rolled out at Hilton Sandton, Hilton Durban and Hilton Cape Town. © 2011 Hilton Worldwide