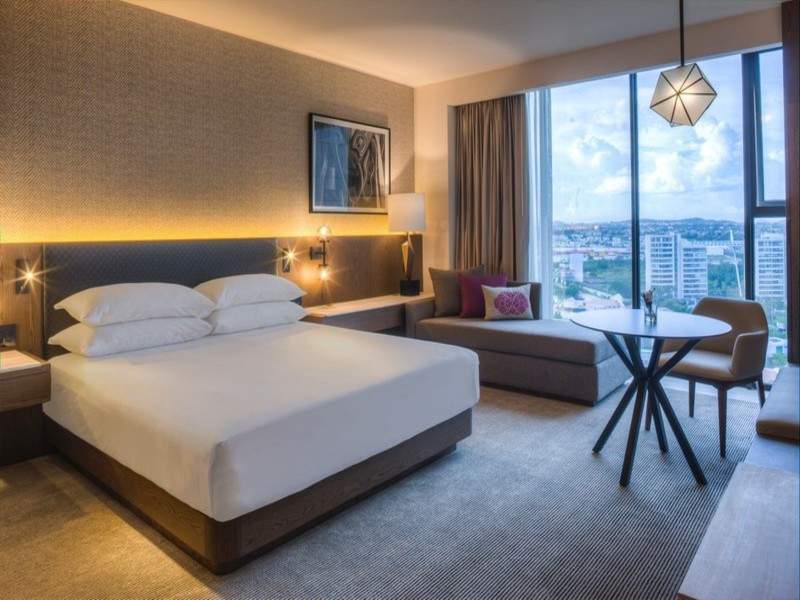 Hyatt Hotels, a global hospitality company, has opened its new Hyatt Regency Andares Guadalajara in Mexico.
This is the fourth Hyatt Regency hotel in the country.
With the opening of this new hotel, the global hospitality company has made its re-entry in the city of Guadalajara.
Hyatt Latin America and the Caribbean senior vice-president Myles McGourty said: "We are very pleased with the opening of this new hotel and with the return of the Hyatt Regency brand to Guadalajara.
"Andares is a luxury commercial complex in the beautiful city of Guadalajara, which will nicely complement the globally-recognized Hyatt Regency brand and the excellent service and amenities offered by the hotel."
Hyatt Regency Andares Guadalajara is located in Zapopan, and has access to local and international attractions including UNESCO world heritage site Hospicio Cabañas, Tlaquepaque and Tonala, Lake of Chapala, and Magical Towns (Pueblos Mágicos) of Tequila, Mazamitla and Tapalpa.
The new hotel features 257 guestrooms, including 25 suites as well as restaurants that offer traditional Mexican dishes.
The Andares Lounge offers a wide range of light snacks and signature cocktails, including a variety of tequilas and distilled drinks. The hotel also has swimming pool as well as a 24-hour fitness centre.
---
Image: Hyatt Hotels opens new hotel in Mexico. Photo: courtesy of Business Wire.