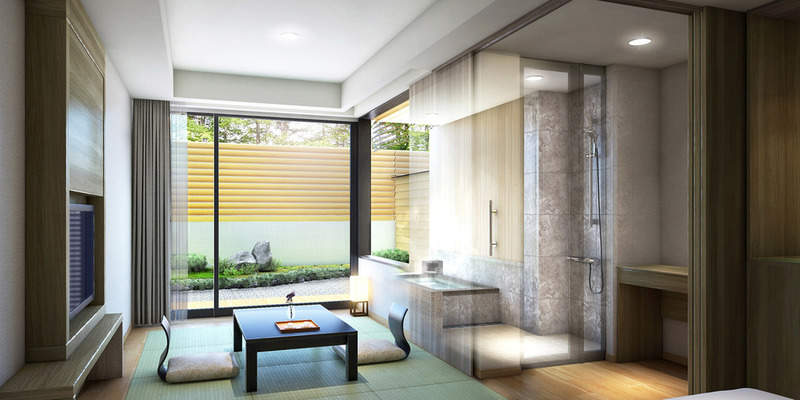 Marriott International and Japanese lodging company Mori Trust Group have announced the opening of five new Marriott Hotels across the country.
The 142-room Karuizawa Marriott Hotel is located only 70 minutes away from central Tokyo and its rooms are spread across four wings and designed in a modern style fused with Japanese elements.
Amenities include the Grill & Dining G Restaurant, three conference and banquet rooms for corporate functions and private events and the An Spa Karuizawa, a fitness center.
Marriott International Asia Pacific president and managing director Craig Smith said: "We are pleased to partner with the Mori Trust Group on expanding our flagship brand, Marriott Hotels, across Japan.
"At Marriott International, we currently have 40 hotels open in Japan and 10 in the pipeline."
Nestled into the densely wooded hills of the Izu Peninsula, the 128-room Izu Marriott Hotel Shuzenji hotel features Japanese cuisine and international favorites at the restaurant, two banquet halls, a communal onsen hot spring, fitness center and a large gymnasium, golf & putting range as well as tennis courts.
The 105-room Fuji Marriott Hotel Lake Yamanaka offers both Japanese tatami and streamlined Western-style guestrooms, two conference rooms, a communal onsen hot spring and tennis courts.
Located close to Kyoto, the 274-room Lake Biwa Marriott Hotel also offers large banquet facilities that can accommodate up to 500 guests.
Other amenities include fitness center, recreational facilities such as a 1,000m² gymnasium, tennis and futsal courts, an indoor swimming pool and a planetarium with 166 seats.
Nanki-Shirahama Marriott Hotel is home to mountain trails and white sandy beaches and offers 182 Japanese and Western-style rooms.
Mori Trust Group president and CEO Miwako Date said: "The resorts are all easily accessible through gateway airports and superior rail networks, making them ideal destinations that will even further help to upturn the domestic travel market."
---
Image: The Karuizawa Marriott Hotel is located 70 minutes away from central Tokyo. Photo: courtesy of MARRIOTT INTERNATIONAL, INC.