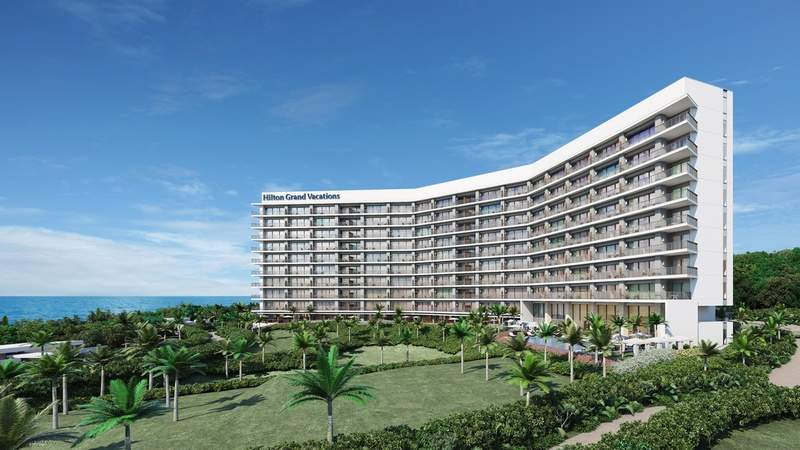 Mori Trust, Hilton Grand Vacations (HGV) and Hilton have entered into an agreement to build a new mixed-use development on Sesokojima Island, Okinawa, Japan.
The development marks the first alliance between Mori Trust and Hilton Grand Vacations, as well as HGV's first dedicated timeshare resort in the Japanese market.
As part of the deal, Mori Trust will be responsible for the new-build development, which will include a 132-unit timeshare resort that will be owned and managed by Hilton Grand Vacations, and a new 300-room hotel managed by Hilton.
Hilton Okinawa Sesoko Resort is scheduled to open in 2020, while operations at the HGV timeshare resort are expected to begin in 2021.
Mori Trust president Miwako Date said: "In addition to announcing our partnership with Hilton Grand Vacations and Hilton, Mori Trust is also delighted to introduce the attractions of Japan to international travellers through Sesokojima Island, a place surrounded by beautiful beaches and the ocean.
"Located near to Okinawa Chura-umi Aquarium, world heritage site Nakijin Castle, and Motobu Port, which is expected to support the arrival and docking of large cruise ships, Sesokojima Island is an excellent choice for extended-stay guests.
"Our cooperation with Hilton Grand Vacations and Hilton, which have a strong legacy in hospitality, ensures that both domestic and international travellers, including those planning mid- to long-term stays, will enjoy their experience."
According to HGV, under its timeshare system, ownership of the resort is sold on a weekly basis, and ownership styles range from 'fixed week' and 'flex week'.
The Hilton Grand Vacations Club on Sesokojima Island will provide ocean and sunset views for each of its one-, two- and three-bedroom units, along with private balconies and full kitchens.
Hilton Grand Vacations president and CEO Mark Wang said: "The Hilton Grand Vacations Club on Sesokojima Island will be HGV's first announced project in Japan, as well as in Asia, and forms part of the company's strategy to develop properties where HGV's owners and guests want to travel.
"Hilton Grand Vacations is very pleased to work with such esteemed partners as Mori Trust and Hilton to deliver an exceptional resort experience in this very scenic Okinawa location.
"We have more than 56,000 Club Member families in Japan, with Okinawa being a top requested domestic destination, and we believe there will be strong demand for this resort from both existing and prospective owners. Additionally, this project marks an important step in our long-term approach to development in Asia."
---
Image: Hilton Grand Vacations' first announced Japan resort. Photo: courtesy of Business Wire.