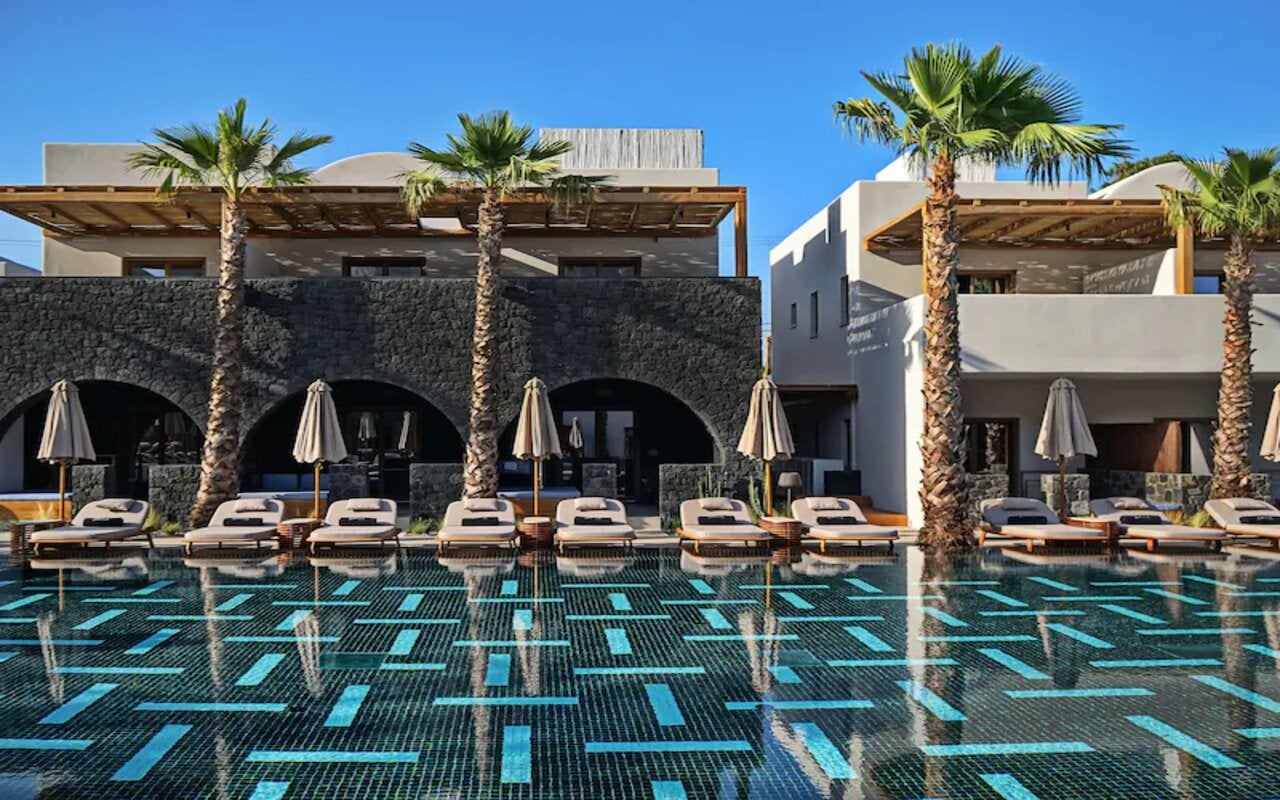 Radisson Hotels has expanded its presence in Greece with the opening of a brand new five-star resort in Kamari village, Santorini.
Inspired by Santorini's curved architecture, the new resort is easily accessible from Santorini International Airport.
Radisson Blu Zaffron Resort, Santorini has 103 rooms and suites, as well as exclusive split-level villas.
It has a multi-functional conference room that can accommodate up to 80 delegates for corporate meetings, business events and social gatherings and receptions.
The resort also boasts two large pools with 80 sun loungers and pool bar suitable for coffee, ice cream and a variety of snacks, sushi dishes, sandwiches and burgers.
Calliste Wellness facilities offer various treatments including facials, full-body massages and nail care at the resort.
Radisson Blu Zaffron Resort, Santorini features a fine-dining venue, Zeffirino Ristorante, which offers select and imported dishes from producers across Italy.
Radisson area senior vice-president Yilmaz Yildirimlar said: "We are delighted to open this stunning resort on the island of Santorini this summer.
"Bringing the Radisson Blu brand to the Cyclades, Radisson Blu Zaffron Resort, Santorini is an exciting addition to our growing portfolio of hotels in Greece and the Eastern Mediterranean.
"With its stylish spaces and positive, personalized service, the resort is a getaway destination in itself that will inspire unforgettable experiences."
Radisson Blu Zaffron Resort, Santorini also implements the Radisson Hotels Safety Protocol programme to ensure safety of its guests and team.
In July this year, Radisson Blu opened Radisson Blu Resort Dharamshala, its second portfolio in Himachal Pradesh, India.