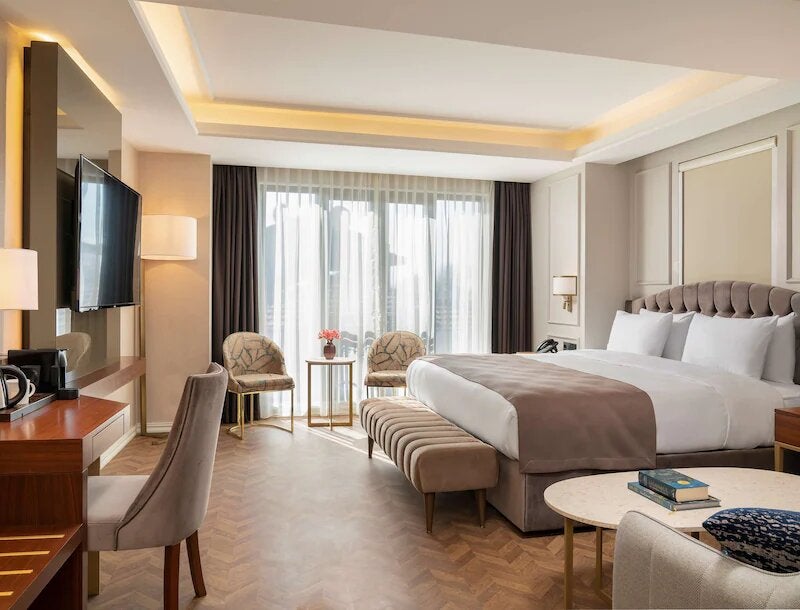 Radisson Hotel Group has introduced its fifth brand, Radisson Individuals, to Turkey with the opening of Royan Hotel Hagia Sophia Istanbul.
The first Radisson Individuals hotel in Turkey is located in the prime area of Sultanahmet, a major destination for restaurants, cafes and hotels.
The property is also within walking distance of tourist attractions, including the Hagia Sophia, the Topkapı Palace, the Blue Mosque, the Grand Bazaar and the Basilica Cistern.
Royan Hotel Hagia Sophia Istanbul has 49 standard and superior rooms and suites, which feature amenities, such as in-room coffee and tea facilities, free high-speed Wi-Fi, and others.
Dining venues include the Lobby Lounge that offers lunch and dinner and the Rooftop Restaurant that caters breakfast and international cuisines.
The hotel takes Radisson's portfolio in Turkey to more than 40 hotels in operation and under development.
Radisson Hotel Group, Africa & Turkey development vice-president Ramsay Rankoussi says: "We are delighted to announce Radisson Hotel Group's further expansion in Turkey with the signing and opening of our first Radisson Individuals hotel in the country.
"Our newest brand is aimed at individual hotels with strong service scores and existing hotel identities that wish to remain independent or may be considering over time transitioning to one of the group's core brands.
"The hotel will benefit from Radisson Hotel Group's global network and capitalise on the group's strong presence in the country where we aim to reach over 50 hotels in operation and under development by 2025 but also to further cement our leadership in Istanbul."
Earlier this month, the brand opened its first property in Egypt and also marked its debut in Ghana, Africa.