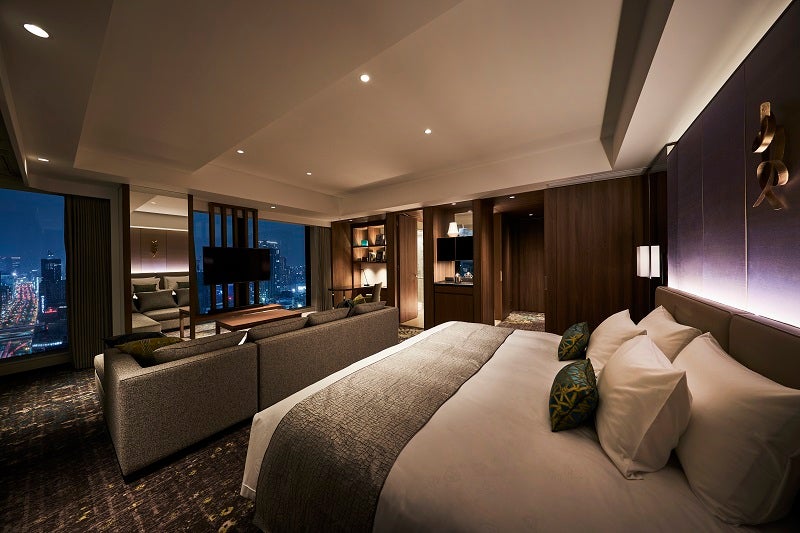 Royal Park Hotels and Resorts Company (RPHS) has launched its new property, The Royal Park Hotel Iconic Osaka Midosuji, in Osaka, Japan.
The 352-room Royal Park Hotel Iconic Osaka Midosuji, is RPHS' second hotel in Osaka and targets business as well as bleisure travellers.
Located in the brand-new OBIC Midosuji building in the city's business district, the new hotel features restaurants, two gyms, executive lounge, and meeting facilities on the executive floor.
The Royal Park Hotel Iconic Osaka Midosuji general manager Ken Echizenya said: "Our wish is for our guests to feel like at their second home, meaning as relaxed and at ease and always happy to return.
"Osaka is one of Japan's most vibrant cities with a unique mix of business and tourism and in 2025 will host the World Expo for the second time. Osaka is the fastest-growing inbound tourism destination in Japan with more than 11 million foreign visitors in 2017, a five-fold increase from 2012."
Guests of the new hotel can enjoy better views over Osaka as the OBIC Midosuji building is claimed to be one of the tallest in the area and rooms and suites are located between the 16 and 25 floors.
It forms part of the ICONIC brand, the flagship line of RPHS' 'THE series for premium limited-service hotels.
Additionally, the hotel is a part of the 'Preferred Hotels & Resorts', an independent hotel group that represents more than 750 hotels, resorts, residences and unique hotel groups across 85 countries.
RPHS is planning to open six more hotels in Kyoto, Kobe, Nagoya, and Tokyo over the next five years.