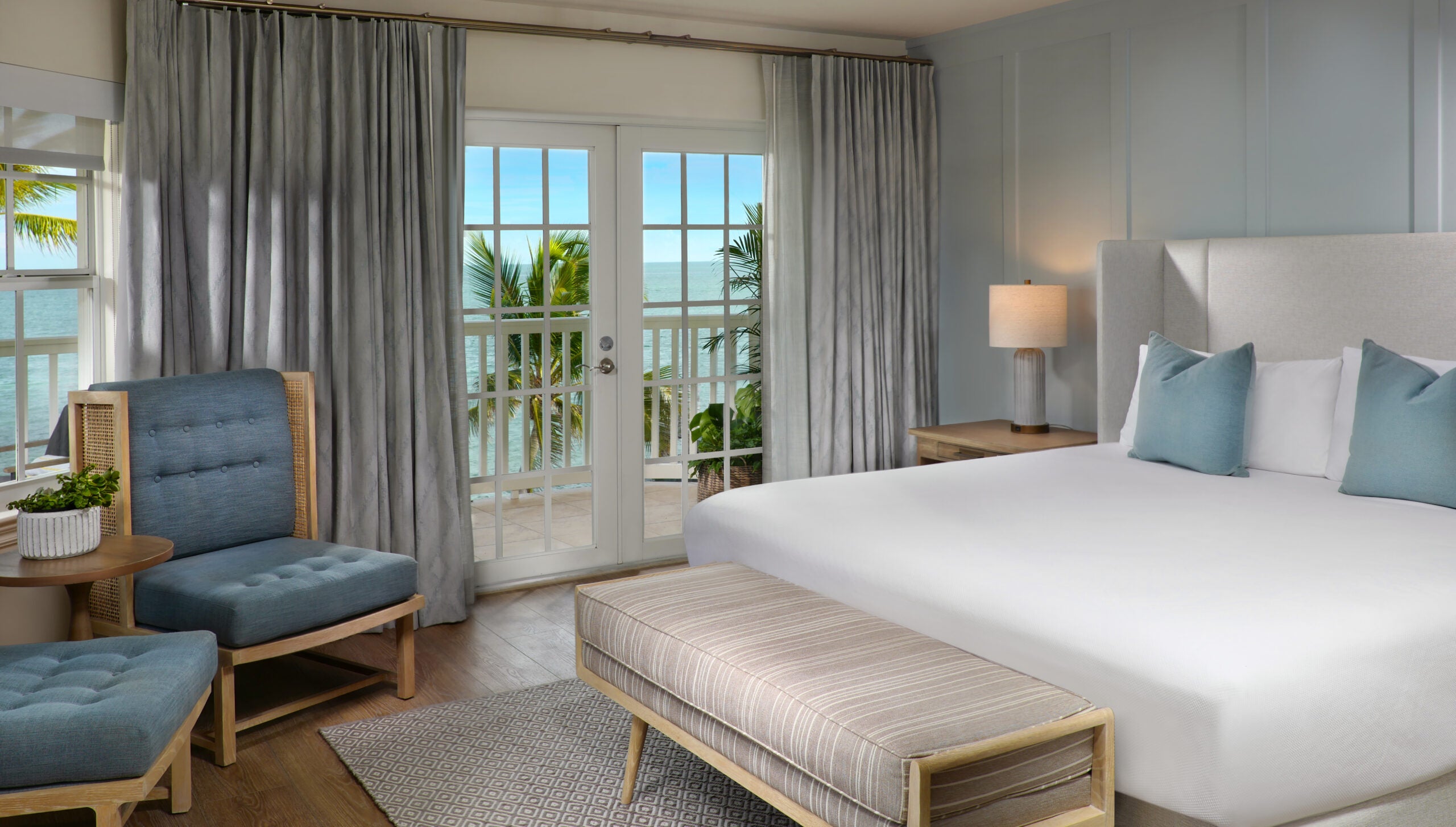 Southernmost Beach Resort in Key West island, Florida, US has completed a $15m extensive renovation to its exterior façade, breezeways, and guest rooms.
Located at the end of the Duval Street, the hotel has 293 guest rooms, featuring options across four adult-only guest houses.
Miami-based design firm Bigtime Design Studios, which was selected to design the resort's guestrooms, added contemporary premium quality furnishings and linens with coastal hues.
Bigtime Design Studios Callin Fortis said: "We took a deep dive into the ethos of the brand, location, and demographics to re-imagine the iconic property. Travelers visiting Key West are seeking fresh, familiar, and a touch of exotic that can now be found at Southernmost Beach Resort."
The latest renovation programme follows the recent completion of refurbishment of the resort's lobby, Pineapple Pool and Bar, and the addition of an exterior patio at the signature Beach Café.
The project will reach its final phase in 2023, when the resort's four guesthouses will undergo renovation.
Southernmost Beach Resort general manager Sarka Takovich said: "The extensive renovation and refurbishment perfectly showcases the natural beauty of this renowned Key West destination.
"The light, open and airy design evokes the laid-back, free-spirit ambiance that visitors seek in Key West. You are immediately transported to the Keys' pace of life as soon as you step foot into your room. It's why people come here."
Southernmost Beach Resort features three palm-fringed pools with private cabanas, a signature restaurant, four bars.
The property also boasts a full-service spa, group fitness classes, live entertainment, and unique programming including cocktail tastings and painting classes.